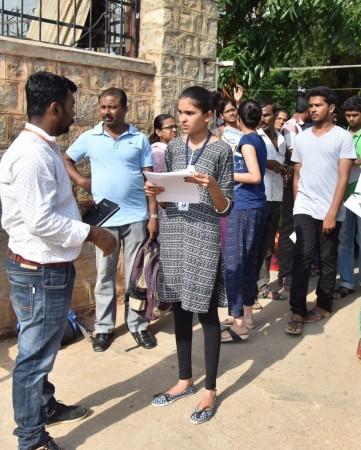 The Madras High Court Bench in Madurai on Tuesday ordered an award of additional 196 marks to those who had given the National Eligibility cum Entrance Test (NEET) in Tamil as 49 questions were translated wrongly.
The court ordered the Central Board of Secondary Education (CBSE) to award four marks each for 49 questions that were wrongly translated in Tamil. The award will affect all 720 candidates who took the test in Tamil irrespective of whether or not they answered the questions.
The decision is also likely to affect all the students that have taken the exam since the marks will cause a drastic change in the ranking. The court has ordered the CBSE to draw up a revised ranking list and then only start admissions.
The case came before the court after a public interest litigation (PIL) filed by Communist Party of India-Marxist (CPM) MP T.K. Rangarajan, who alleged that improper translation had caused great confusion for the students. He further went on to allege that the CBSE had not taken cognizance of the issue, choosing to release the results despite knowing that the case was due for hearing.
In its observations, the court said the Central Board was being "autocratic" about the errors. The bench of Justices C T Selvam and A M Basheer Ahamed went on to ask how so many students from Bihar had managed to clear the exam, stating that the CBSE was accepting wrong answers under the pretext of a majority decision.
Due to the translation error, the performance of students from Tamil Nadu dropped drastically this year, causing two girls to kill themselves.
Under the DMK regime, the state had sought Presidential permission to be exempted from the exam, which was granted but revoked under the NDA government. The Tamil Nadu government argued that the current system did not allow students from rural areas equal opportunities since they often lacked access to the rigorous coaching that urban students undergo.
[With inputs from IANS]