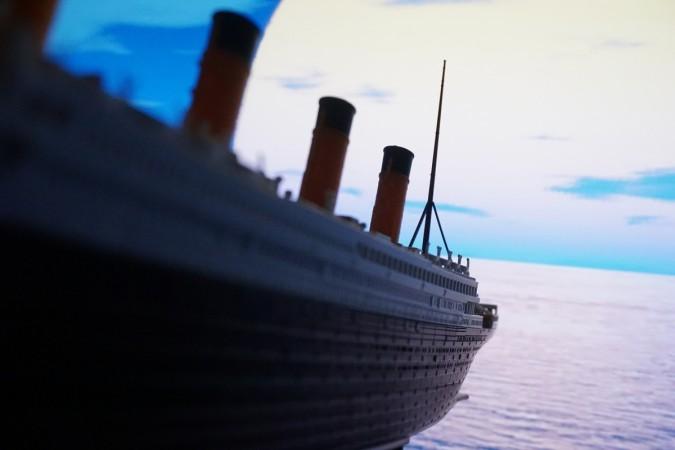 For all those of you still lamenting the loss of the Titanic – aka the greatest ship there ever was or ever will be – time to rejoice. A 26ft-long (8m) replica of it was built by a young autistic teenager from Iceland. The best part? It was made with Lego cubes.
Brynjar Karl Birgisson, 15, used the actual blueprints of Titanic to decide exactly how many Lego bricks it would require. The model ship that took over 700 hours and more than 65,000 Lego bricks to be assembled, has now been unveiled at a Tennessee museum.
But Brynjar also believes that apart from being such a widely commended success, the giant ship has also helped him with his condition. "It took me over 11 months to build the model and 120 tubes of crazy glue were used in the process," the teenager shared with the museum in Pigeon Forge, Tennessee. The model ship is being exhibited there itself.
"The whole journey has helped me out of my autistic fog," added Brynjar, who created the ship when he was just 10. "I've trained myself to be 'as normal as possible', whatever normal means."
Upon hearing about Brynjar's project, the Lego company also provided him a discount on some of the bricks he used. Along with that, the teenager was also able to raise money to purchase the bricks via donations from his family and friends. His grandfather was his primary help in formulating the plan using the original blueprints of the ship to determine the scale.
"I just had to build that amazing ship and there was not a doubt in my mind that I couldn't do it", Brynjar had said in a TED talk back in 2016. "As the bricks went up and up and it began to rise, it became an obsession."
In the last five years, Brynjar has toured with his Lego Titanic all over Norway, Sweden, and Germany and has been interviewed several times along the way. Speaking of his progress in the process, he told the museum: "I was totally unable to communicate when I started the project. Now I'm standing on stage and giving interviews."
The Lego ship has now finally arrived in Pigeon Forge, where it will be on display at the Titanic Museum until 2020. The museum has also revealed that it is the world's largest Lego model of the ship.