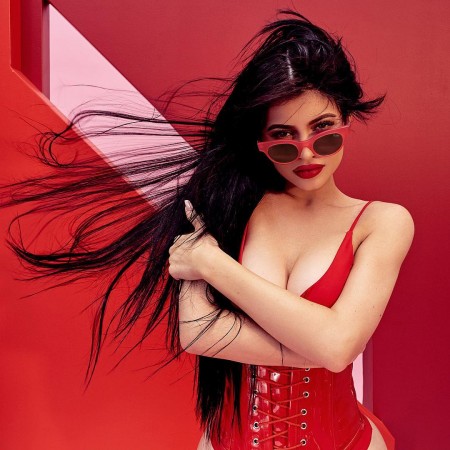 The Kardashian-Jenner clan might be blessed with a Midas touch but there's no denying that the sole matriarch – Kris Jenner – who plays the role of the momager, is the true brain behind every success story they can brag about.
So naturally it doesn't come as a surprise that Kylie Jenner's makeup company, Kylie Cosmetics has blown up to make a whopping $420 million in revenue in just its first 18 months, as confirmed by mama Kris herself.
Also read: OMG! You'll never believe what Tyga wants from Kylie post birth of baby!
Kris, the Jenner Communications CEO, confirmed the news about her daughter's company to CNBC. Started in November, 2015, Kylie's makeup line peaked right away and is continuing to soar. Does this mean that Women's Wear Daily was right in predicting that Kylie will be a billionaire by 25?
In an interview with CNBC's Courtney Reagan on Tuesday, Kris Jenner, 61, spoke about the company saying: "The goal in the future is to just build the whole infrastructure, and figure out what a retail model might look like that could take it globally.
"She's just scratched the surface and there is so much more to do with the brand," added Kris about her 20-year-old daughter, who is also the youngest of her kids and is herself expecting her first child – a baby girl – with rapper boyfriend Travis Scott, 25.
While the world cannot stop remarking that Kris Jenner works harder than the devil to keep the Kar-Jenner flag flying high, there's no doubt that Kris couldn't stop bragging about her little girl either. She also mentioned that Kylie's cosmetics line is completely self funded.
"Right now she's super smart about keeping it all in the business," said Kris. "She owns it 100 percent herself, and she doesn't have any investors. It makes for a wonderful opportunity to expand."
Kris was also asked about other high end brands like Estee Lauder and L'Oreal's prospective interest in collaborating with Kylie's line, to which she said, that the prospect would be "really advantageous" for the future of Kylie Cosmetics.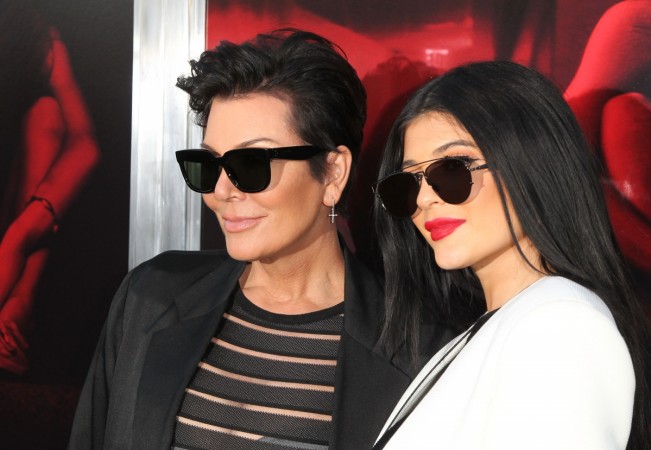 "We've talked to a few people, and certainly there is interest, but we'll see what happens," she said. However, regardless of bigger brands wanting to get associated with Kylie cosmetics, Kylie's focus continues to be on the success of her own line, strictly.
"I don't think she sees herself stepping away from this brand for many years," Kris mentioned. "She's doing this because it's really her passion. It's so authentic to who she is, because she's been wanting to do this since she was a little girl. To see her have this kind of success with something she really loves has been really great. "
As WWD had previously reported, brands like Estée Lauder Cos. Inc.-owned Tom Ford Beauty reached $500 million after a decade, while other brands like Bobbi Brown took 25 years to reach the billion dollar level and L'Oreal hit the milestone after 80 years.
As for Kylie Cosmetics, the growth shows no signs of slowing down. With 25 percent of increase in sales, just this year alone, sales projections for 2017 reached $386 million, and if this rate persists, the line is set to be the next billion-dollar icon by 2022.