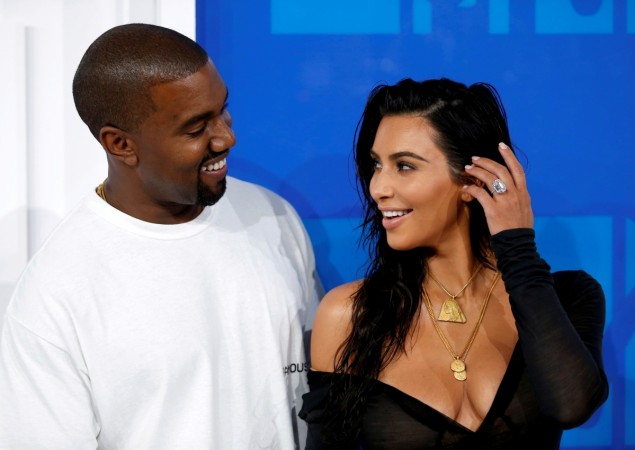 Kim Kardashian is expecting her third child with rapper husband Kanye West and even though the baby is being conceived via surrogacy, the power-couple has gone into "full-on nesting mode" to gear up for baby number three!
Also read: THIS is how the Kardashian sisters are rooting for each other: A KUWTK recap
Amidst divorce rumours trying to imply that not all is happy in the Kar-West kingdom, sources have confirmed to People magazine that the couple is just staying protective and low-key as the due date for their surrogate to deliver the baby draws closer.
The 36-year-old reality TV star and businesswoman already have two kids with Kanye, 40, but is taking no chances this time around. "They are both so excited about the baby," a source close to Kanye told People. "They talk all the time. All he does is text Kim when they're not together. They're making so many plans."
Kim isn't the only Kardashian-Jenner sister expecting, as rumours and vague confirmations about both Khloe, 34, and Kylie, 20, have been afloat for a while. Also, on last season's Keeping Up with the Kardashians, we saw Kim planning on making Khloe her surrogate, but they couldn't go ahead due to Khloe's fertility issues.
While interlinked rumours of Khloe being pregnant with Kim's third might have surfaced the internet, there are no confirmations as of yet. Kim reportedly had hired a surrogate back in June, this year. And a month ago, confirmations arrived of her surrogate being pregnant.
They check in with [the surrogate] all the time, just to see how things are going," the insider claimed. "In some ways, they're acting like first-time parents because they're so excited." And as expected from the refined Yeezy, he shows excitement in the form of shopping.
"Kanye is buying stuff for the baby: things for the nursery, toys, onesie," shared the source. "He's probably nesting more than Kim is!" But Kim isn't lagging behind either as just last week she and elder sister Kourtney, 38, were spotted at a Buy Buy Baby outlet in Calabasas.
After the tragic robbery incident the couple went through in Paris, last year, Kim has spoken up in interviews about how she has evolved and discarded materialism. But the trauma still lingers in the form of insecurity and anxiety attacks every now and then. Sources also confirmed that Kanye suffered a mental breakdown.
But it seems rays of sunshine have finally appeared to them in the form of their arriving baby. "This baby is a godsend to them," mentioned the source. "After their rough year, his problems and all their stuff, they needed this reset. They recognized that this pregnancy is a gift from God, and they're just so grateful."