South Korean car maker Kia Motors is now one step closer to India entry. After the announcement on setting up a manufacturing plant in Andhra Pradesh, the sister brand of Hyundai is now conducting a series of road shows around India. The road show is a platform for prospective dealer partners to meet executives from Kia Motors India. During the event, the company showcased some of the models which are expected to make way in the country.
The models on display are Picanto hatchback, Cerato sedan and Sorento and Sportage SUVs according to Gaadiwaadi.com. It was reported that a Hyundai Creta rivalling SUV will be the first vehicle of Kia in India while Gaadiwaadi report says the Picanto hatchback will also make debut as first models.
Kia Picanto
Kia Motors unveiled third-generation of Picanto hatchback at Geneva Motor Show, March 2017. Designed at the Kia centres in Namyang, Korea and Frankfurt, Germany, the new Picanto features a youthful and energetic character on the exterior. The range also consists of sports-inspired GT-Line that conveys a more pronouncing stance through body lines and subtly sculpted surfaces. The new version comes with a 15mm-longer wheelbase. Kia Picanto will be powered by a 1.0-litre, turbocharged, three-cylinder unit. The mill will be offered in two state of tunes-99bhp and 118bhp.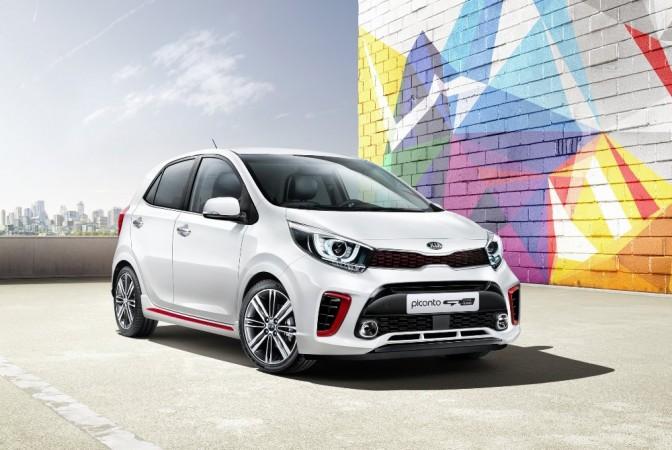 Kia Cerato
Kia Cerato is a mid-sized sedan to be slotted against the Honda City, Maruti Suzuki Ciaz and Hyundai Verna range in India. In July 2012, Kia unveiled the third-generation of the Cerato. The sedan is expected to be feature packed and slightly premium in terms of price compared to the Verna.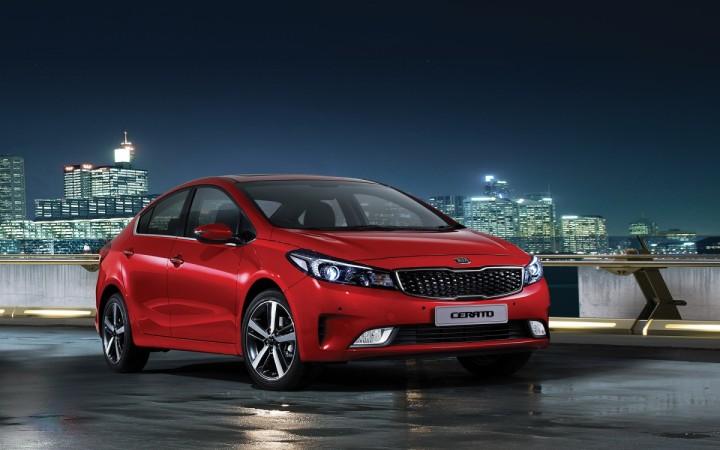 Kia Sportage
The Sportage will be slotted as a rival for Hyundai Creta and hence it will be a five seater SUV. The Kia SUV will also go up against Renault Duster and Mahindra XUV500. Fourth generation model of the Sportage SUV has been unveiled at the Frankfurt Auto Show in September 2015 and company claims the design is been inspired by modern fighter jets.
Globally, there are three petrol engines, as well as one diesel engine in the line-up. The petrol options are a 1.6-litre, 2.0-litre or 2.4-litre while the sole diesel option is the 2.0-litre turbo unit.
Kia Sorento
Kia Sorento will be the flagship vehicle of the brand in India. It is offered in both five and seven seater options, while in India, most probably seven seat will be the only option. The company revealed the third generation Sorento in South Korea on August 28, 2014.
The SUV is offered in a 290hp 3.3L Lambda V6, 190hp 2.4L direct injection and the new 240hp 2.0 turbocharged petrol mills. For diesel models, It comes with 2.2L CRDi engine with variable geometry turbocharger (VGT).