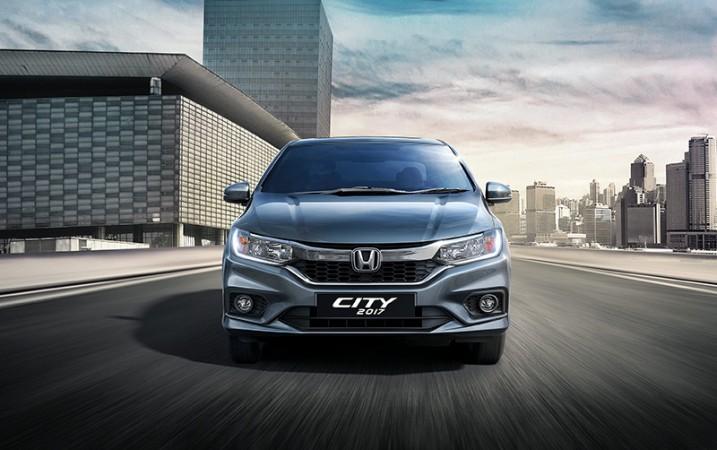 Honda City, the popular sedan from Honda Cars India Ltd (HCIL), reached yet another milestone in India. The 4th generation Honda City has achieved a sales volume of over 2.5 lakh units, making it the best-selling City ever from Honda.
The 4th generation City, launched in January 2014, comes with features such as keyless entry, electric sunroof, steering mounted audio, touchscreen infotainment system, reverse camera, cruise control and 16inch alloy wheels and safety features such as ABS (anti-lock braking system) with EBD and airbags. Powered by 1.5L i-VTEC engine and 1.5L i-DTEC diesel engine, the City comes with CVT with 7-speed paddle shifters and CVT with 7-speed paddle shifters.
Also Read: Maruti Suzuki Dzire, take note! Next-gen Honda Amaze in the works; may debut at Auto Expo 2018
India is the largest and the most important market for the Honda City and accounts for over 25% of City's worldwide sales. Honda City achieved sales of more than 6.8 lakh units in the Indian market in toto. Globally, the Honda City has registered cumulative sales of over 3.5 million units across more than 60 countries. Of this, over 1 million units are attributed to the 4th Generation City.
"The Honda City is an important pillar of Honda's business and success in India. With its new-generation technologies, the 4th Generation City meets our customers' aspirations for a premium product. It is also a testimony of our commitment to bring the best models and technologies for our customers in India. I would like to thank our customers for their support to the model," said Yoichiro Ueno, President & CEO, Honda Cars India.
INDIA STATISTICS
1. Cumulative sales since Launch
6.8 Lakh
1st Generation City (1998-2003)
59,378
2nd Generation City (2003-2008
1,77,742
~3rd Generation City (2008-2013)
1,92,939
4th Generation City (2014- till June 2017)
2,50,274
2. Cumulative sales of 4th Generation City (Till June 2017)
2.5 Lakh