A fresh set of images of Honda Civic has been doing the rounds on the internet heightening whispers in the auto corridors of the model's imminent launch in India. Honda Civic was spotted at the company's Tapukara plant in Rajasthan. Although Honda Civic, which still evokes adoration of auto aficionados in the country, could be mulling a re-launch, the company remains tight-lipped on the time frame.
A report of IndianAutosblog, however, claims that the spotted model at Honda's plant in India was the old version of Civic, which was discontinued from the market last year. Honda does not have plans to bring this particular version to the Indian market and should Honda re-launch Civic in the country, it would obviously be going in for the latest version. Interestingly, Civic entered its 10th generation in the global market. Lending credence to the rumours of a new model are the remarks of Honda honcho.
"So far, we have not heard any negative feedback about the Civic. I see a lot of people in my neighbourhood still driving the old Civic with lots of love and care. If a replacement is launched, those customers will also love it," Yoichiro Ueno, President and CEO of Honda Cars India Limited was quoted as saying by the Hindustan Times.
Honda held on to the Civic in India till 2012 but was forced to discontinue its sales owing to poor sales. Later, there were rumours that Honda would bring the ninth generation of the model to India but the plan was shelved owing to poor response to the model in the international market. Coming back to the images, the spotted model of Civic is a left-hand version, so it could be in India for research and development purposes.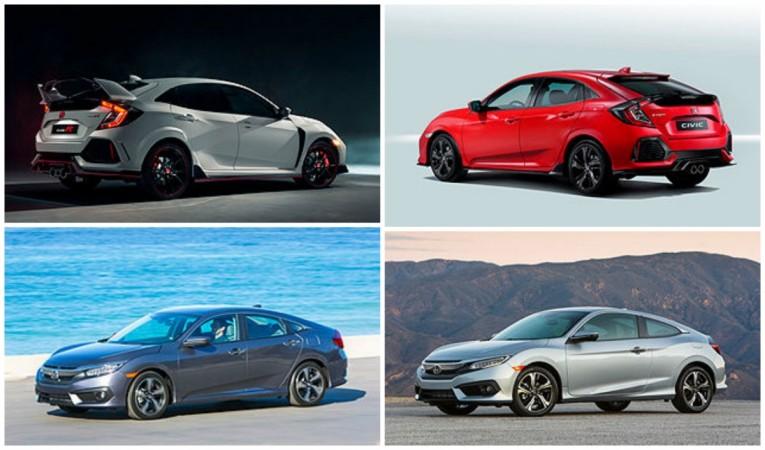 While the emerging reports hint at the re-launch of Civic in India, it looks like Honda will take time before venturing into a territory that it has already tasted failure. But should they go ahead with the plans, Honda could be looking at 2018 for the re-launch of Civic in the country. It remains to be seen but Auto Expo 2018 would perhaps be the ideal stage to welcome back the new Civic in the Indian market.