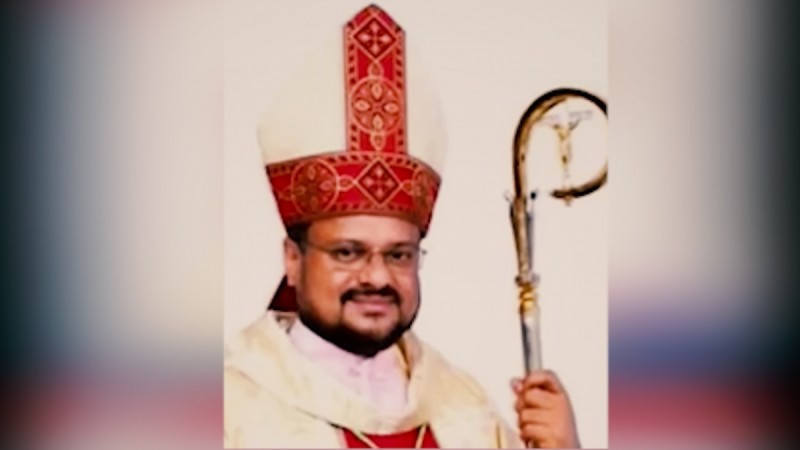 Jalandhar Bishop Franco Mulakkal who, who has been accused of raping a nun in Kerala, has stepped down after several people protested against the Church not acting on the accusations.
The Kerala police issued a notice to the Bishop to appear before the police on September 19. On the same day, Bishop Mulakkal issued a statement handing over his duties to Monsignor Mathew Kokkandum to manage the diocese in his absence.
The circular from Bishop dated was September 13, 2018, mentioned, "as you have probably come to know from the media the investigation into the allegations raised against me as there are several contradictions in the evidence collected against me as per the report of the police and it is reported that I am likely to be called for further clarifications by the investigating officer in Kerala. In my absence Msgr. Mathew Kokkandam will administer the diocese as in the normal practice when I am away from the diocese," according to the Indian Express.
He also thanked everyone who supported him during the time when problems threatened his Episcopal ministry.
On Friday, the Kerala police had registered a complaint against the Bishop after the nun's congregation released a photograph of the rape victim with her abuser.
The congregation released it to the media. However, Indian laws prohibit the identity of a sexual assault victim to be released.
The nun had recently written to the Vatican seeking action against the Bishop. In the letter, the nun alleged that the Bishop was using political and monetary power to bury the case.
There were reports which stated that the Bishop's brother and a few other priests offered the nun Rs 5 crore to withdraw the case against the Bishop.
However, Mulakkal dismissed the allegations as "baseless and concocted", saying that she drew the allegations against him because the Catholic Church rejected her demand for favours.
The rape victim alleged in a police complaint that the Bishop Franco Mulakkal raped and sexually assaulted her for two years between 2014 and 2016. She had filed a complaint against him more than two months back but he was called in only once for questioning.
Some nuns in Kerala held a protest at the High court junction in Kochi earlier this month.