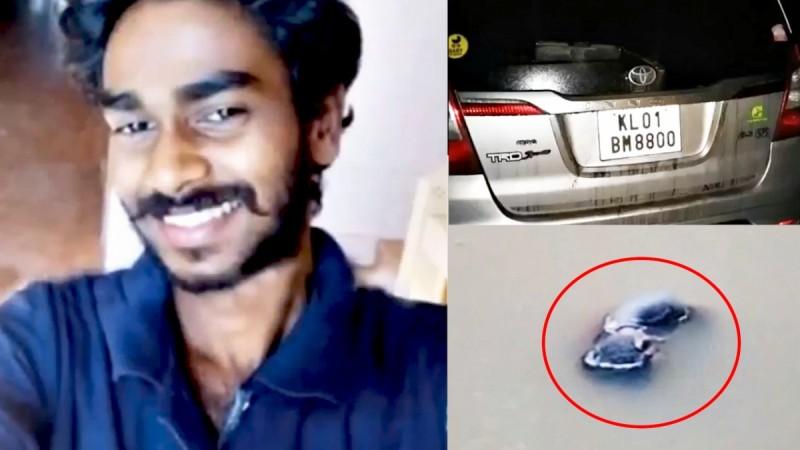 The body of a newlywed youth was found in a canal in Kerala's Kollam district on Tuesday, May 22. The police authorities suspect that 23-year-old Kevin P Joseph was kidnapped and murdered by his brother-in-law.
Kevin's body was found in Chaliyakkara canal near Thenmala. The police identified the body after his 21-year-old bride, Neenu Chacko, filed a case against her brother. She alleged that her brother had kidnapped her husband and a relative from their house in Kottayam, The Times of India reported.
It all started when Kevin married Neenu on May 19 after being together for two years. The bride's family members were against their marriage following which they registered a complaint at Gandhinagar police station in Kottayam.
Later, the police officials summoned both the family members of the newlyweds at the station. The girl, however, decided to be with her husband.
It is alleged that Neenu's brother hired some goons to kidnap Kevin from his house in Kottayam. The gang reportedly kidnapped Kevin and his relative Aneesh and took them to Thenmala on Sunday.
Both of them were beaten up on their way to Thenmala. Kevin, however, managed to escape from the vehicle while Aneesh was let go by the gang members.
Aneesh, who was left injured during the kidnapping, somehow managed to reach the nearby police station and gave his statement. He was soon admitted to a medical college hospital in Kottayam, reports TOI.
During the probe, Kevin's body was found in a canal on Tuesday. Neenu was later produced in court following which she was taken to a protection centre for safety. A special team has been formed to nab the gang members.