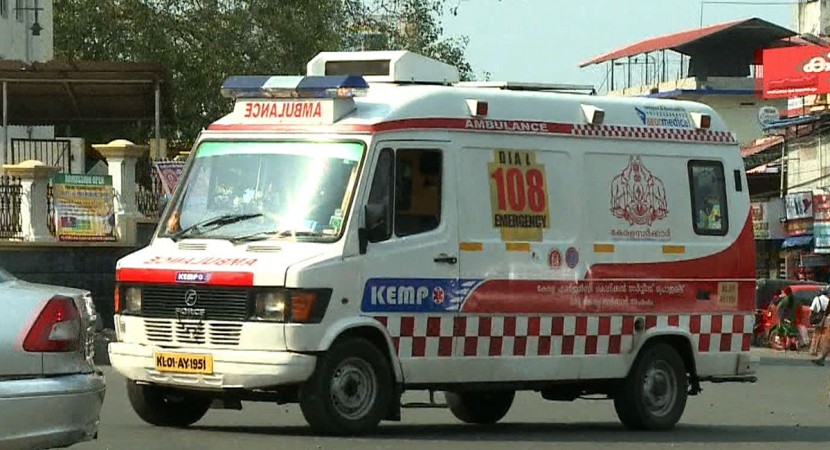 Kerala Chief Minister Pinarayi Vijayan on Thursday, November 2, announced a trauma care scheme in the state ensuring that the hospitals do not charge any money from accident victims or their family for 48 hours after admission.
The decision was made during a high-level meeting chaired by the CM after a few cases of delayed treatment was reported at government and private hospitals in the state.
Recently, a 30-year old accident victim Murugan died after multiple hospitals denied to admit him. It was then reported that the hospital staff in Kollam and Thiruvananthapuram were "not sure" if the patient can pay the hospital bills or not.
Watch: Video of car blocking ambulance's way in Kerala goes viral; netizens dig up owner's details, give him an earful
Through a Facebook post, the CM confirmed that the government will bear the expenses for the first 48 hours and amount spent would be recovered from insurance companies.
"No one should deny treatment for accident victims. Hospitals must stop treating patients based on their financial status. If a victim is admitted to a private hospital, the government will pay from its Road Safety Fund during the initial stages. We have decided to launch trauma care units in all government medical colleges and taluk hospitals in the state and special ambulance services to shift victims to different hospitals for better treatment. Software will be developed for checking ambulance availability and hospital selection [translated from Malayalam]," reads the post.
Ever since the CM announced on the initiative, people have been appreciating the government.
"So very happy and proud to know this! Kudos, Kerala Government and all those who worked for this great initiative!! [sic]," a netizen named Jessy Skaria said.
Read more: Gender equality at work: Kerala appoints first female employee at beverage outlet
However, others have raised doubts on how practical the scheme would be considering the huge amounts treatment would cost especially since accident rates are very high in the state.
"The practically of linking the new trauma care scheme with health insurance needs to be critically evaluated . The information, I got is that it's not practical. The money out go after poly-trauma in first 48 hours is very high and to cover this for everyone , the government will have to give a huge premium. The accident rates in Kerala are very high. In all probability, insurance companies will not take it up. The trauma-care program needs to be revised with practical vision, so that all hospitals take such cases without fear of non payment. There has to be an assurance from the government for payment for needy. It shall not end as a political statement that finally will not take off. With due respects for the good intention, it is to be pointed out that the scheme demands practical wisdom," commented a netizen named Dr CJ John Chennakkattu.
Check out other social media response on Trauma Care Scheme here:
Radeeh Ramesan
Good move by the Kerala Government.
Jacqueline Jackson
That "ENGA OORU DA" moment !! Very Proud of kerala government for the second time. First was when they employed the third gender in Metro Railway.
Yasir Punathil
The Kerala government has decided to formulate a trauma-care scheme in the State wherein all emergency care and treatment will be provided to accident victims free-of-cost for the first 48 hours once the person has been admitted to a hospital. Great model for those who dont even provide necessary oxygen for children admitted to hospital. SO PROUD OF YOU
Moyalan Jacob
The gesture and action taken by the Kerala Chief Minister in this matter is highly appreciated. It is very sad that these days we find a lot of our friends take photos and videos of the accident persons and the site from various angels,even without giving a drop of water to the victims.We are not forgetting that some Good Samaritans are also there. Further some complicated legal and criminal proceedures are preventing people to become Good Samaritans.It is not easy to find an easy solution for this.Concerned authorities may sit together to find solution to do away with the legal complications arising out of bringing an accident victim to the hospitals. We hope further improvements in this regard will happen and no accident victim will suffer for want of medical or any physical assistance