For quite some time now, Royal fans have been hoping to hear two important announcements –Prince Harry and Meghan Markle's engagement and Kate Middleton's pregnancy. While rumour has it that Harry might have proposed to the Suits actress, a recent update about the Royal family has sparked Kate's pregnancy rumours.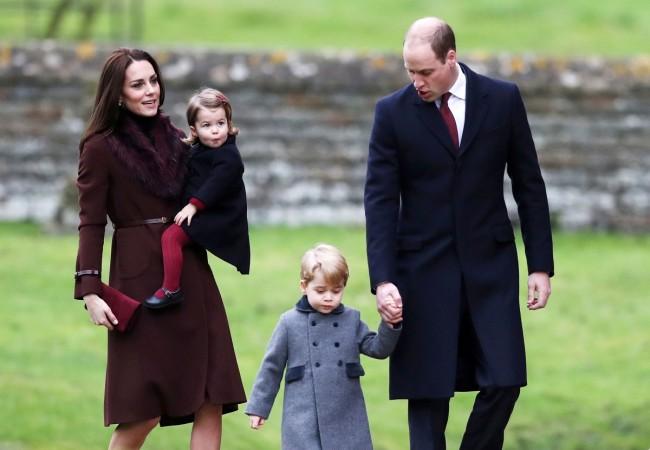 According to a new report, Kate was reportedly rushed to hospital last week in London. Though the reason is unknown, it is said that the Duchess of Cambridge was admitted for a day before being released the next day.
Also Read: Kate Middleton can NEVER be Princess Diana, says Royal Butler
Australian site Woman's Day aka Now to Love makes the claim and shared that Kate visited King Edward VII Hospital. The publication also writes that she is now "doing much better." Reports state that during Kate's stay in the hospital, her mother Carole helped take care of Prince George and Princess Charlotte in the Duchess' absence.
The suspicious medical visit has got the rumour mill rolling and speculations about Kate's pregnant with baby number 3 have begun.
The Royal family, especially Kate, has a special connection with King Edward VII Hospital. For those of you who don't remember, Kate was admitted in the hospital for hyperemesis gravidarum, commonly known as morning sickness, in December 2012.
Kate experienced severe morning sickness during both her earlier pregnancies, Yahoo News notes. During both the times, she was admitted in the hospital for three days. Following her discharge, Kate and William were clicked standing together while the Duchess held a bouquet of beautiful yellow flowers in her hand.
There have been several occasions when the royal couple have enjoyed teasing fans about the possibility of a third child. A couple of weeks ago, the pair were visiting Warsaw when the Duchess was gifted a toy which is usually given to mothers for their newborn babies.
Accepting the toy, Kate jokingly looked at William and joked, "We will just have to have more babies!" With the recent hospital visit, do you think William took the joke seriously? Could the world see another royal announcement soon? Let us know your thoughts in the comments section.