Looks like it is finally happening, the world is about to witness another royal reunion. Grapevines have it that Prince Harry has finally popped the question and his girlfriend Meghan Markle has said yes.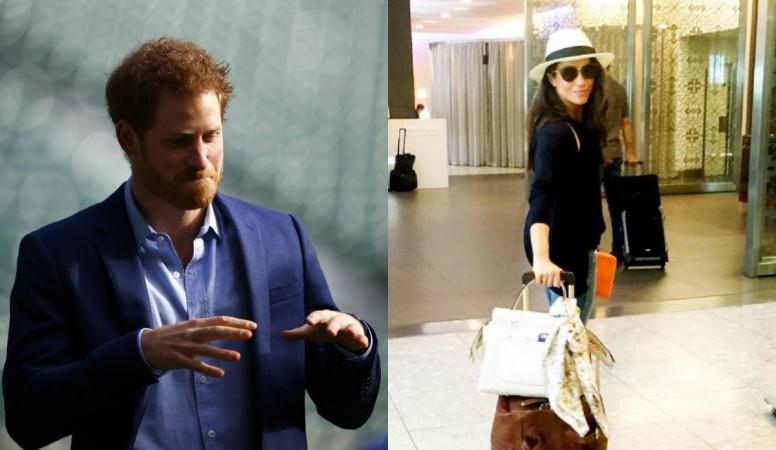 Friends of the royal couple claim that Prince Harry and Meghan Markle are officially engaged. A year since the two began dating, Harry decided to propose Markle a few days after her birthday. Harry had taken the Suits actress to a trip to Africa on the occasion of her 36th birthday where the proposal was expected.
Also read: Kate Middleton pregnancy: Duchess of Cambridge ruling out third baby because of Meghan Markle?
Reported by Daily Star, friends claim the supposed proposal took place during a camping trip in the Botswana bush. The insider claims that Harry flew his lady love to a secret spot where he asked her to marry him.
But why hasn't the couple or the Buckingham Palace confirmed the engagement? The website explains that the Queen is yet to give her permission for the match. Until then, the £100,000 engagement ring Harry has had made from a piece of his mother Princess Diana's jewellery will stay in its box.
Instead of the ring, Harry reportedly marked the occasion with Zulu "betrothal" bracelets. "He asked his close pal Prince Seeiso of Lesotho to work with King Goodwill – the king of the Zulus in Africa – and his wife Queen Manfombi on the beadwork," Daily Star's source revealed.
Harry hopes to make the official announcement in September, an insider claim. As soon as Markle said yes, she reportedly called her mother to break the news whereas Harry called brother Prince William and his closest friend Thomas Van Straubenzee.

While these claims seem convincing, there is no statement from the Palace and hence followers of the couple have to wait for the official word from the Royal family. Do you think the couple is finally engaged? Let us know your thoughts in the comments below.
Though she waits the Queen's approval, Markle has been welcomed by ex-England Rugby star Mike Tindall. The sport-star spoke about Harry and Markle's relationship and told Sunday People that she will get through it. "It comes with a lot of history and the family that it is. It's obviously nerve-racking. But she has been under enough scrutiny and pressure in her day-to-day life so I'm sure she will get through it. As long as they are both happy that's all that you can ask for. She'll do absolutely fine."