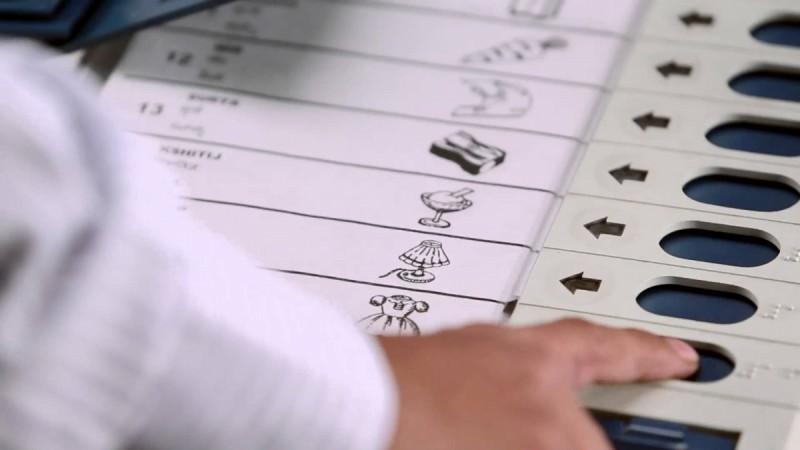 The fight for the last southern fortress — Karnataka, which BJP is so keen to get under its reign has been announced.
Chief Electoral Commissioner OP Rawat gave the details at a press conference at 11 am.
Here are the latest updates of the Karnataka Assembly elections:
Here is the schedule of the polls:
Date of Issue of Gazette Notification - April 17, 2018
Last Date of Nominations - April 24, 2018
Date for Scrutiny of Nominations - April 25, 2018
Last Date for Withdrawal of Candidatures - April 27, 2018
Date of Election - May 12, 2018
Date of Counting - May 15, 2018
Rawat said that appropriate action will be taken
It will be investigated. Be assured that actions legally and administratively befitting will be taken: Chief Election Commissioner OP Rawat on the question of how BJP's IT Cell head Amit Malviya had put dates of Karnataka elections on social media

— ANI (@ANI) March 27, 2018
Certain things may have leaked for which Election Commission will take appropriate action: Chief Election Commissioner OP Rawat on the question how BJP's IT Cell head Amit Malviya had put dates of Karnataka elections on social media pic.twitter.com/pRHTMBvOfN

— ANI (@ANI) March 27, 2018
BJP's IT Cell head Amit Malviya had leaked the dates of Karnataka elections on social media
Voting in Karnataka to be held on May 12 and counting will be held on May 15, said the Election Commission
Rawat has said that accessible elections is the EC's theme for elections in 2018. The polling body has ensured special focus on convenient voting for persons with disabilities
The Election Commission has said that VVPAT machines and electronic voting ballots will be used
More than 4 crore people will be casting their votes in the upcoming assembly elections
Besides a voter guide being provided to each family, special facilities will be provided to women voters
Chief Electoral Commissioner OP Rawat is addressing the media
Karnataka is one of the few states where the Congress is still in power. The term of the 224-member assembly will end on May 28. In 2013, the ruling party of Karnataka had won more than half of the seats.
| | | |
| --- | --- | --- |
| Party | Seats won | Votes |
| Congress | 124 | 37% |
| BJP | 40 | 20% |
| Janata Dal (Secular) | 40 | 20% |
| Karnataka Janata Paksha (KJP) | 6 | 9.8% |
| Badagara Shramika Raitala Congress (BSRCP) | 4 | 2.7% |
| Independents (IND) | 9 | 7.4% |
| Samajwadi Party (SP) | 1 | 0.3% |
| Karnataka Makkala Paksha (KMP) | 1 | 0.2% |
| Sarvodaya Karnataka Paksha (SKP) | 1 | 0.4% |
If BJP, which currently rules 22 states in India, wins the Karnataka Assembly elections as well, then this will play a vital victory in the general elections due in 2019.
After coming to power in 2014, BJP has snatched away Maharashtra, Rajasthan, Haryana, Uttarakhand, Assam and Manipur from the Congress including the largest state of India, Uttar Pradesh.
The left front government's 25-year rule in Tripura came to an end in March after BJP won 36 seats.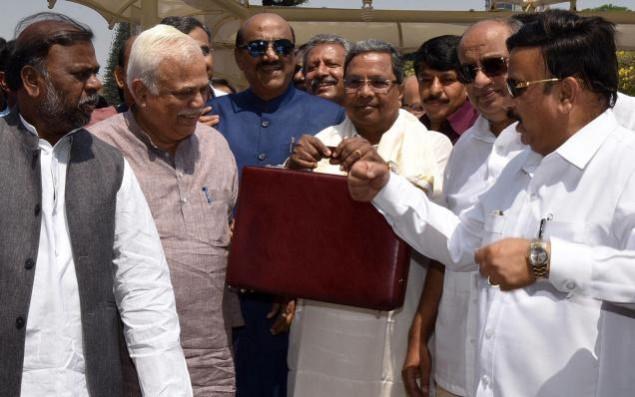 Congress, will have to play hard to retain its power in Karnataka as it now rules only four states—Punjab, Karnataka, Meghalaya and Mizoram. BJP had sounded the poll bugle in Karnataka a long time ago by conducting a rigorous 85 days campaign across the state and Prime Minister Narendra Modi himself rallying in Davangere.
While Modi had promised relief for farmers if the BJP comes to power in the forthcoming Karnataka assembly polls, BJP national president Amit Shah is on a two-day visit to the state to visit several mutts associated with the Lingayat and Dalit communities.
Today I had the good fortune to seek blessings from the 'Walking God' Sri Sri Sri Shivakumara Swamiji of Siddhaganga Mutt, Tumakuru. His tireless work even at his advanced age is inspiring. His life is a living lesson and guiding light for all of us. pic.twitter.com/QVDYOSgpAE

— Amit Shah (@AmitShah) March 26, 2018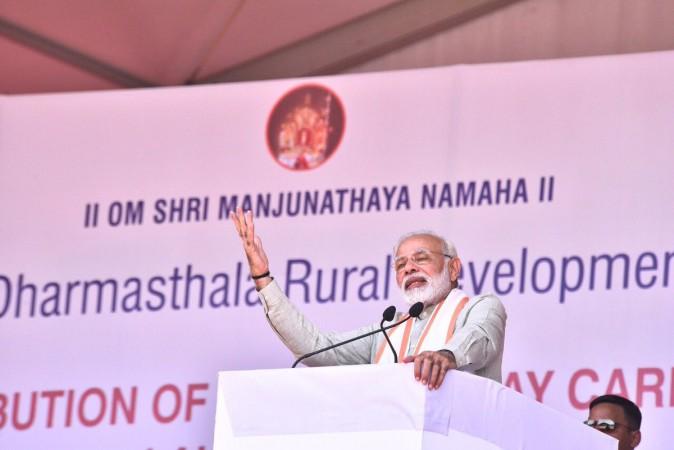 As Shah's visit to the Lingayat mutts comes just a few days after Congress government's notification to give 'minority religion' status to "Lingayat and Veerashaiva-Lingayats [believers of Basava Tatva]", his tour can be considered a damage control attempt by Karnataka's BJP unit.