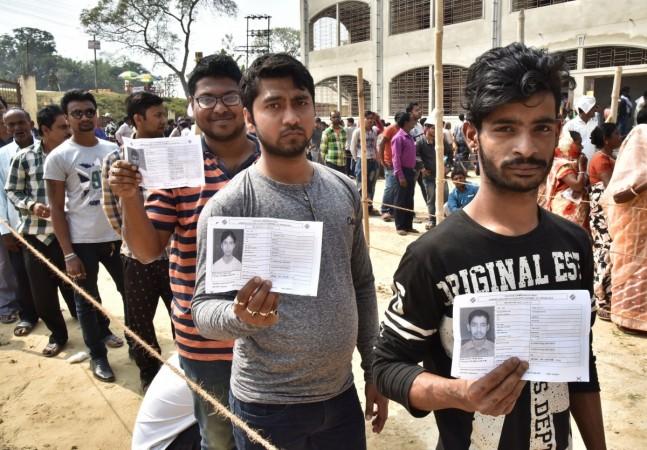 While the Election Commission of India announced the poll date for Karnataka as May 12, it looks like the Bharatiya Janata Party knew of the dates much before the press conference.
Amit Malviya, in-charge of BJP's national information and technology, tweeted the date before the EC declared it, but later removed his post. While he did give out the correct poll dates, he said that the counting would be held on May 18, whereas the EC set the counting date as May 15.
Since his post appeared on Twitter, several politicians and journalists have raised questions on how Malviya knew of the date beforehand.
BJP's Amit Malviya got the polling date right - 12th May but got the counting date wrong, it's 15th May, not "18th". @malviyamit

— Manak Gupta (@manakgupta) March 27, 2018
BJP IT cell chief Amit Malviya announces date of poll in Karnataka as May 12 on twitter well before the EC's official announcement. EC says that it would be investigated, and a 'legally and administratively befitting action' would be taken. @IndianExpress

— Shalini Nair (@ShaliniNair13) March 27, 2018
Amid all the buzz and questions on Twitter, Malviya said that he did not know of the dates beforehand and had, in fact, just picked the information from the ticker on Times Now.
He also said the same to Zakka Jacob, the deputy executive editor of CNN-News18.
After the issue blew up into a controversy on social media, the EC said that the matter will be probed and action will be taken. "Certain things may have leaked for which Election Commission will take appropriate action," ANI quoted Chief Election Commissioner OP Rawat as saying. It is now being said that the matter will be referred to the CBI.
Meanwhile, here is the schedule of the Karnataka polls
Date of Issue of Gazette Notification - April 17, 2018
Last Date of Nominations - April 24, 2018
Date for Scrutiny of Nominations - April 25, 2018
Last Date for Withdrawal of Candidatures - April 27, 2018
Date of Election - May 12, 2018
Date of Counting - May 15, 2018