Even as Patidar Anamat Andolan Samiti (PAAS) leader Hardik Patel and some Congress members continuesto allege that the Electonic Voting Machines used in the Gujarat Assembly elections were hacked, the Election Commission has ensured the integrity of the Verified Paper Audit Trail (VVPAT)-enabled EVMs.
Gujarat Assembly election 2017: BJP wins PM Modi's home state
The EC said in a statement that after it conducted random vote counts on EVMs and VVPAT slips in one polling station in each of the 182 Assembly constituencies on Monday.
"There was a 100 percent match in the results of the EVM and the slips produced by the paper trail machines," the EC official was quoted as saying by News 18.
As mandated by Election Commission, VVPAT counting was carried out at 1 randomly selected polling station per constituency during counting of votes for Gujarat elections.There was no mismatch between EVMs count & VVPAT slip count in all 182 polling stations:BB Swain, CEO, Gujarat pic.twitter.com/fthrDu9vvi

— ANI (@ANI) December 18, 2017
Here's how the VVPAT-enabled EVMs work
Gujarat is the second state where the VVPAT-enabled EVMs were used after Goa.
This procedure is effective as it helps the voter verify whether their vote has gone to the intended candidate by displaying the name on a slip of paper.
"The machines give a voter for chance to verify their vote. The machine is placed in a glass case in a way that only the voter can see it. The slip is displayed to the voter for seven seconds. After that, the VVPAT machine cuts it and drops in into the storage box with a beep. The machines can be accessed, though, by the polling officials and not by the voter," the EC explained.
When are the papers used?
The machines also helps in tallying the votes in case somebody claims that their votes were tampered with.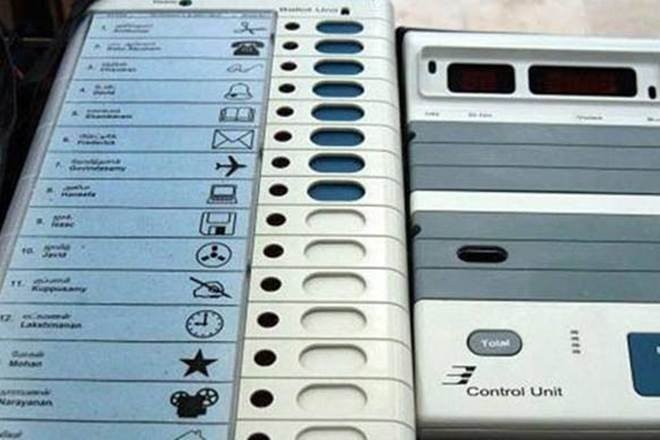 According to the manual on the working of the VVPAT-enabled EVMs, when entries made in the result sheet of election are announced, any candidate, or in his absence, his election agent or any of his counting agents may apply in writing to the Returning Officer (RO) to count the printed paper slips of VVPAT unit with respect to any polling station or all polling stations, reported Firstpost.com.
However, it is up to the RO to decide whether the counting of paper slips shall be done or not.
Owing to the integrity of the machines, even the Supreme Court refused to entertain the Congress, when they approached it on Friday requesting it "to count and cross verify at least 25 percent of the VVPAT paper trail (votes) with the EVM votes" cast in the Gujarat election.