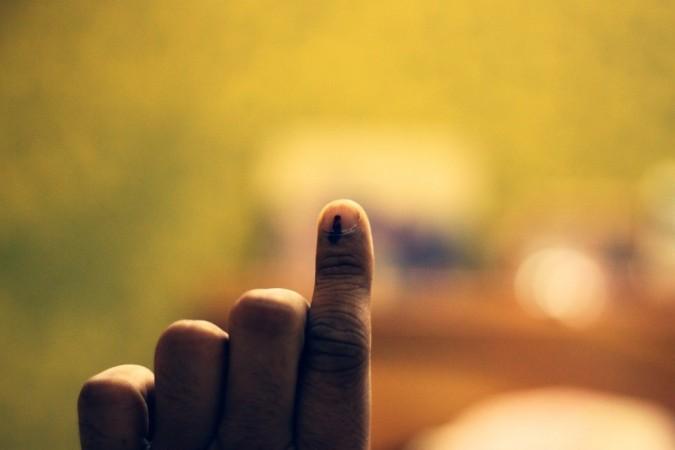 The Karnataka Assembly elections will be held on May 12, and the outcome remains far from predictable with pitched battles going on across the state. The political fight among BJP, Congress and JDS has turned into a bruising slugfest even as the polling date approaches. On the other side, a steady stream of fake news has made the political waters murkier.
If past elections have taught us anything, it is that fake news travels like wildfire at the time of choosing a new government. This is mainly to influence voters and even spark controversies. For instance, during the 2016 US elections, which led to a dramatic victory for Donald Trump, Hilary Clinton had to deal with the consequences of widespread fake news.
But that event put a major spotlight on fake news propaganda as necessary precautions were placed to avoid a similar instances. Facebook, the world's largest social media platform, learned its lesson during the 2016 US elections and made sure the Karnataka Assembly elections do not turn out to be a repetition of history.
Facebook partnered with a Mumbai-based fact-checking company called Boom to prevent fake news from influencing an election. But controversial fake news has a way of spreading regardless of how stringent the prevention measures are.
However, the Karnataka Assembly election campaign has witnessed the spread of fake news and misinformation. This can influence the results in more ways than one. Let's take a quick look at some of the biggest instances where fake news made headlines and raised eyebrows among state voters.
BJP's victory in Karnataka predicted by BBC Poll
As Donald Trump would say it, "fake news" and that's all it is. First of all, BBC publicly confirmed that the survey predicting BJP's win with 135 seats making the rounds on WhatsApp is fake. The message was smartly created to make it look accurate by including a BBC website link, which directly takes the user to the publication's homepage where the fake survey naturally cannot be found.
2 Fake Poll Surveys Related to Karnataka That Impersonated Big Names Like BBC & US Embassy, A Violent Video Being Given A Communal Angle And A Responsible MP & Minister Sharing 5-year old video Without Context. Track Our Handle For All The Action Related To #FakeNews

— BOOM FactCheck (@boomlive_in) May 7, 2018
"We'd like to make absolutely clear that it is fake and does not come from the BBC. The BBC does not commission pre-election surveys in India," a BBC spokesperson was quoted as saying.
Karnataka CM Siddaramaiah went to Pakistan along with a Congress leader
If the fake pre-poll wasn't enough, the elections in Karnataka saw yet another fake news and this time it involved Karnataka CM Siddaramaiah and a prominent Congress leader Zameer Ahmed Khan. The news was that the duo had made a one-day trip to Karachi, Pakistan, in April, ahead of the elections in Karnataka.
A letter requesting for travel clearance went viral, but it all came crumbling down when it was declared fake.
Rahul Gandhi exposes Siddaramaiah's corruption
It may have worked in favour of BJP (better than this) if INC president Rahul Gandhi had actually said that, but it was an old clip and the highlighted context was blown out of proportion to gain support during Karnataka Assembly elections 2018.
A video clip showing Rahul Gandhi accusing Karnataka government of corruption was shared on Twitter by BJP leaders. MP Rajeev Chandrasekhar and Union Broadcasting Minister Smriti Irani retweeted it. But the only problem here was that the video was from a 2013 speech, where Rahul Gandhi was accusing the previous BJP-led government in Karnataka led by Jagadish Shettar.
Hence fake news!
Not BJP or Congress, JD (S) wins in Karnataka as per US government survey
While the fight between BJP and Congress gets intense, a recent survey commissioned by the US government had gone viral predicting victory for Deve Gowda's JD (S) party with 90 seats.
After fact-checking the document, BOOM clarified that the letter was fake and cited Heidi Hattenbach, spokesperson of the US Consulate in Mumbai, saying that it was "clearly a poorly fabricated document."
"Diplomats from many countries often follow elections and other important social, political, and economic developments, as these events give context to our broader bilateral relationships. We are unaware of the origins of this document, which we neither wrote nor issued," Heidi Hattenbach was quoted as saying.