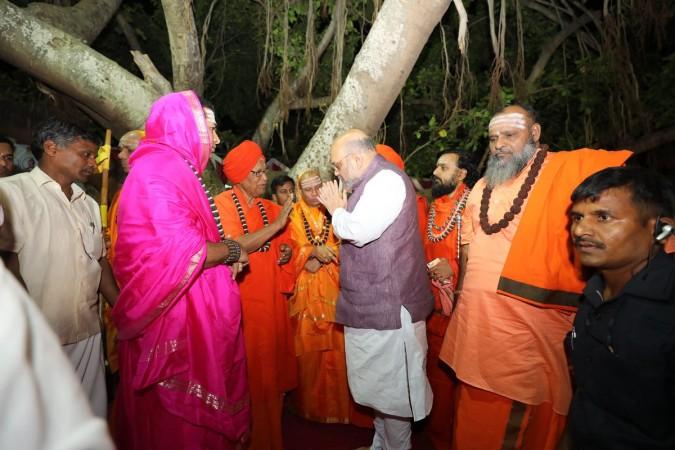 The garish, noisy and in-your face Indian electioneering has undergone a sea change. Blaring loudspeakers fitted onto rickety vehicles that move on dusty bylanes are no longer the chief campaign mode. The campaigning is less noisy, the road shows are conducted on finer boulevards and the art of persuasion is aided by subtle chicaneries. With a week left for the Karnataka assembly election, fake news, misinformation and disinformation are in focus. Or rather, they should be in focus.
The 'information disorder' thrives on the social media, where everyone is a publisher. Earlier, fake news had to be planted and propagated through conventional media outlets while rumours had to travel through word of mouth. Both were abundantly in use but were laborious in execution. The age of universal publishing rights has spawned a different reality. Even in India.
Fake news in elections came to the centre stage of world attention after a spectacular meltdown of Hillary Clinton campaign in the 2016 US elections. Even the die-hard Trump cheerleaders hadn't thought he would win. They were in it for fun, ideology and money but a win hadn't troubled them even in dreams. At the other end of the spectrum, even those who hated Clinton believed she would breeze through.
The dissection of fake news and its role in the US election then became a quotidian talking point. And there's great deal of consensus that fake news did have a telling impact on the elections. One study revealed that there specific fake news pieces had done the damage for Clinton. They were 1) 'Hillary Clinton is in very poor health due to a serious illness,' 2) 'During her time as U.S. secretary of state, Hillary Clinton approved weapon sales to Islamic jihadists, including ISIS,' and 3) 'Pope Francis endorsed Donald Trump for president prior to the election.'
"Among respondents who didn't believe any of the fake news stories, 89 percent cast ballots for Hillary Clinton in 2016. Sixty-one percent of those who believed one fake news item voted for Clinton. But only 17 percent of those who believed two or all three of these false assertions voted for Clinton."
A barrage of fake news, channelled through platforms like Facebook, WhatsApp and Twitter can indeed sway the minds of voters. When someone busts the fake news, if at all that happens, it will be too late. And the busts certainly don't have the viraliy that the fake artefacts have. So the fake has easy currency while the truth is to be divined laboriously, if you care to do so.
The Karnataka election campaign has already witnessed a great deal of fake news. In a tightly fought election, this information disorder can skew the end results. Perhaps the threat doesn't look menacing at a superficial level but it's hard to say how deeply the undercurrents are swayed by fake news.
Opinion polls still do matter in elections. These give the voters a peek into what others think. It's hard to shake off the herd mentality. A side that's seen winning can gain further momentum. A fake news website this week published a fake survey that said BJP will win a greater number of seats than Congress. The 'survey' also predicted a hung assembly and said CM Siddaramaiah would lose in both Chamundeshwari and Badami constituencies.
The story was run on a fly-by-nigh website named 'Bangalore Herald' and the fake survey was attributed to -C-Force, which bears close resemblance to C-Fore, the authentic agency. C-Fore had actually predicted a clear majority for the Congress in its latest survey.
In another case, an influential Facebook Page released fake pre-poll surveys for all constituencies in Karnataka. This page also quoted survey inputs by an imaginary agency named CDS. Curiously, as per the survey, the BJP was poised to win in almost all constituencies. With several hundred thousand followers including top BJP leaders, the 'Karnataka Election Updates' page certainly hauled the fake message to a vast chunk of the electorate.
'Unending bloodshed of Hindus'
Another viral fake news was about turncoat politician Zameer Ahmed Khan who is contesting the election from the Chamrajpet constituency within Bengaluru city. The fake message that circulated alongside a doctored video said Khan, who quit Janata Dal (S) and joined Congress to defend his seat, had threatened 'unending bloodshed of Hindus'. What Khan said was that if he became minister he would do so much for the constituents that his name will enter the Guinness book of records.
Influential pro-BJP Facebook pages and Twitter handles including 'PMO India: Report Card' which has more than 1.5 million followers, had shared this fake video, Alt News reported. In a similar case, a fake tweet that said DMK had paid money to Twitter to trend an anti-Modi hashtag was happily lapped up by important BJP leaders and ideologues. Those who fell for the fake tweet that said "@Twitter has accepted in a statement given to @news7tamil that they were paid 2.2 crore rupees by DMK to trend #GoBackModi" included S Gurumurthy and BJP's Rajya Sabha member Rajeev Chandrasekhar.
After News7 editors clarified that that screenshot that was attached in the tweet was fake, Gurumurthy retracted the tweet and carried a correction.
Earlier last month, there was a flurry of election-related fake news. In one such, a fake intelligence report said Siddaramaiah would lose in Chamundeshwari. The fake letter was in English, carried a stamp of the fire department and was attributed to an Intelligence ADGP, a post that lies vacant. The fake news was received as real and proved to have legs despite the government and the CM going great lengths rubbishing it.
And how will damaging fake news be countered? By patient hoax busting? Or by equal and opposite fake news?