It's needless to say that the Karnataka Assembly elections 2018 is turning out to be one of the fiercest battles in the state's history. From Prime Minister Narendra Modi to Indian National Congress President Rahul Gandhi along with Sonia Gandhi are campaigning for their respective parties in Karnataka. On the lighter note, some of the tallest candidates are making statements that would tickle your funny bone.
Even if it's for a brief moment, a slip of tongue during an intense speech can crack up the audience but our politicians have learned the knack to cover up their blunders in a not-so-subtle way. A blunder can happen, but it will be remembered forever thanks to the power of the internet.
Let's move past Rahul Gandhi's several faux pas moments during Indira Canteen launch in Bengaluru as we now have a fresh set of hilarious blunders.
CM Siddaramaiah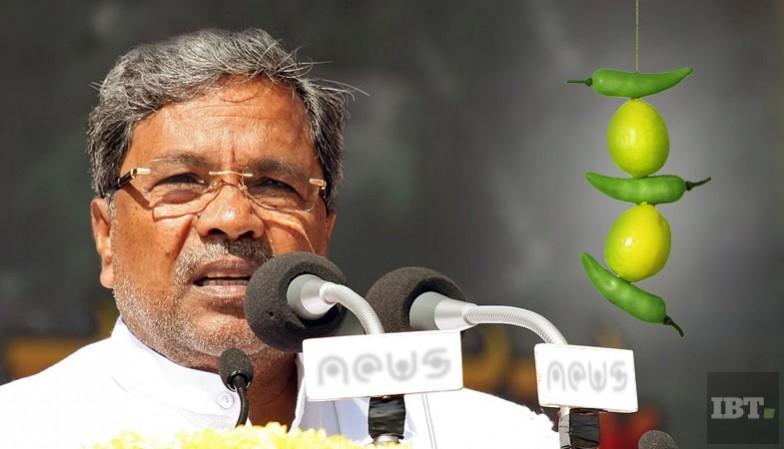 Karnataka Chief Minister Siddaramaiah is known for his powerful speeches. But he was caught in an embarrassing situation when he made a blunder not once but twice.
While campaigning for Congress candidate Narendra Swamy in Karnataka's Malavalli constituency on Tuesday, Siddaramaiah expressed his full 'support' to the current Prime Minister Narendra Modi. Well, sharing the first name has its own benefits – BJP would agree this time.
In what was hopefully an unintentional gaffe, Siddaramaiah ended up appealing voters to vote for PM Modi (who certainly wouldn't want to give up on his PM seat to run for an MLA) and also credited our Prime Minister for some ground-breaking work in the constituency.
It went like this:
"In all the villages, work on roads, drinking water, building houses, all this is possible because of Narendra Modi and us…" Siddaramaiah said before he was interrupted and quickly corrected himself. But the correction came at a cost of taking a jab at the opposition.
"The important word is Narendra. Swamy is here, Modi is in Gujarat. Narendra Modi is fiction, Narendra Swamy is the truth," CM exclaimed.
But not too long after his first blunder, Siddaramaiah made another gaffe.
"Consider every vote you give to Narendra Modi, a vote for me." Hopefully, the audience got Siddaramaiah's point and Narendra Swamy doesn't lose any votes to the opposition. At least the crowd enjoyed the light passing moment.
We would like to dedicate the song "In my mind, in my head" (Swedish House Mafia) to our beloved CM for his unbounded love for PM Modi.
Amit Shah
Siddaramaiah wasn't the only one caught in a slip of tongue moment. BJP national president Amit Shah's made blunder at a press conference during a meeting in Davengere in March.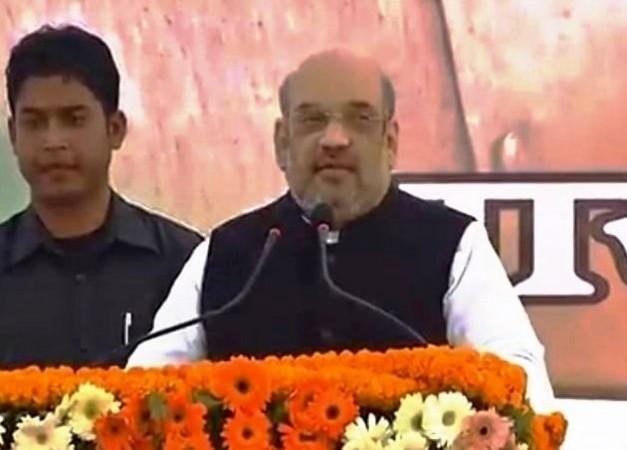 Shah unintentionally blamed Yeddyurappa government as the most corrupt government, shocking the BJP leaders as well as BS Yeddyurappa. But Shah corrected his mistake after BJP MP Pralhad Joshi promptly reminded the BJP leader of his error.
"Recently, a retired Supreme Court judge said that if there was ever a competition of the most corrupt government, then the Yeddyurappa government is the number one corrupt 'sarkar'," Shah exclaimed before he changed his reference to the "Siddaramaiah government."
We understand the pressure these politicians are facing as winning Karnataka Assembly elections is proving to be quite crucial for both BJP and Congress parties. The Karnataka elections are scheduled to be held on May 12, and the results will be declared on May 15. It remains to be seen which party comes out as a champion.