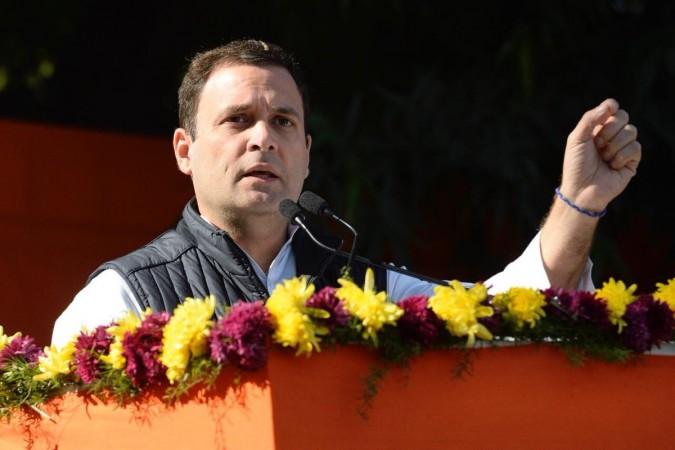 With the Karnataka Assembly elections less than a fortnight away, both Congress and BJP, which are the major contenders of the polls have taken it upon themselves to not let go of a single opportunity to point each other's mistakes.
On Saturday morning, Congress president Rahul Gandhi once again slammed prime minister Narendra Modi on Twitter and even highlighted the flaws of the BJP leaders in Karnataka, who are participating in the polls.
This time, he has posted a video titled "Karnataka's Most Wanted", wherein he has named and shamed BJP chief ministerial candidate for the state BS Yeddyurappa and 11 other leaders.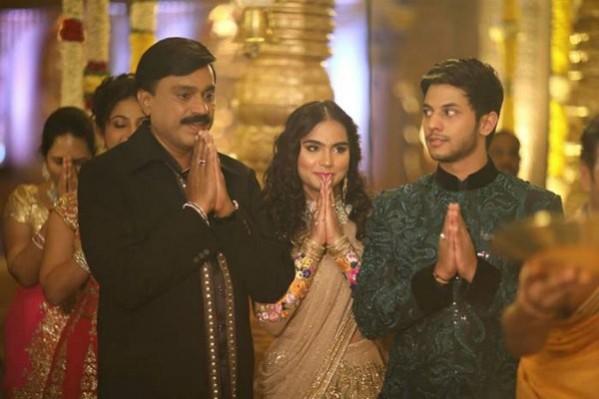 In the video he has once again challenged Modi by questioning him whether he will speak for five minutes on the Reddy brothers, especially BJP leader G Janardhan Reddy, who is facing illegal mining charges. Janardhan's brothers G Somashekhara Reddy and G Karunakara Reddy have been fielded by the BJP from Bellary and Davanagere's Harappanahalli respectively.
Rahul has also pointed out in the video that Yeddyurappa has 23 cases of corruption, cheating, forgery against him.
The clip which runs for 1 minute and 20 seconds has named B Sriamulu, G Somashekara Reddy, TH Suresh Babu, Katta Subramanya Naidu, CT Ravi, Murugesh Nirani, ES EN Krishnaiah Shetty Malur, K Shivana Gouda Naik, R Ashok, and Shobha Karandlaje as the BJP candidates, who have criminal charges against them.
Rahul concluded the video by saying "Awaiting your reply". He also took a jibe at the PM and said that he could refer to his paper notes for answering the questions.
Earlier challenges
This is not the first time that Rahul Gandhi and Modi have flung challenges at each other during the campaign.
Dear Modi ji,

You talk a lot. Problem is, your actions don't match your words. Here's a primer on your candidate selection in Karnataka.

It plays like an episode of "Karnataka's Most Wanted". #AnswerMaadiModi pic.twitter.com/G97AjBQUgO

— Rahul Gandhi (@RahulGandhi) May 5, 2018
During Congress' 'Save the Constitution' rally at the Talkatora Stadium in Delhi, Rahul had invited Modi for a one-on-one debate in the Parliament.
"Let me have a face-to-face debate with Modi in Parliament on Rafale. He cannot face me even for 15 minutes. Modi is afraid of speaking in Parliament," Rahul had said.
However, the PM did not take the challenge lying down. He, in turn, dared the Congress president to speak at the parliament for the same duration without reading out from a paper, following which Karnataka CM Siddaramaiah also joined in and asked PM Modi to speak about the achievements of BS Yeddyurappa's government in Karnataka for 15 minutes.
The Karnataka CM taunted the PM by saying that he was giving him the privilege of reading out the Yeddyurappa's achievements from a piece of paper.
Dear PM @narendramodi ji,

I challenge you to speak about the achievements of B S Yeddyurappa's Govt in Karnataka for 15 minutes by looking at a paper.

Sincerely
Siddaramaiah https://t.co/zSkja6eURO

— Siddaramaiah (@siddaramaiah) May 2, 2018
On May 3, Rahul had taken a dig at Modi by preparing a report card, wherein he judged the PM on the subject 'agriculture' in Karnataka.
Mr Modi's Report Card

State: Karnataka
Sub: Agriculture

1. Contribution to Cong State Govts 8,500 Cr Farm Loan waiver = 0 Rs

2. PM's crop insurance scheme: Farmers suffer; pvt insurance companies make huge profits.

3. No MSP+50%, for Karnataka farmers.

Grade = F pic.twitter.com/SLJBE4cXWC

— Rahul Gandhi (@RahulGandhi) May 3, 2018