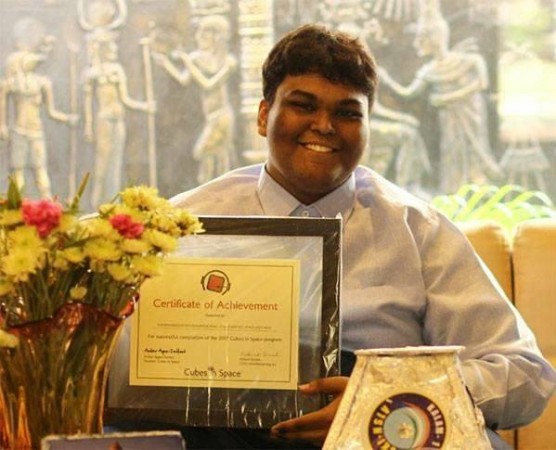 Rifath Sharook, 18, from the south Indian state of Tamil Nadu has devised – KalamSat – the world's smallest and lightest satellite. NASA will launch this satellite on June 21 from Wallops Island in the US.
Also Read: Cassini Grand Finale: NASA's spacecraft discovers brightest cloud rings on Saturn's moon Titan
Sharook, a Class 12 student from Tamil Nadu's Pallapatti town, created the amazing satellite named after former Indian President (late) Dr APJ Abdul Kalam.
This pioneering creation was made by Sharook as a part of a competition he took part in, called Cubes in Space, which was organised by NASA and a global education company -- idoodlelearning Inc.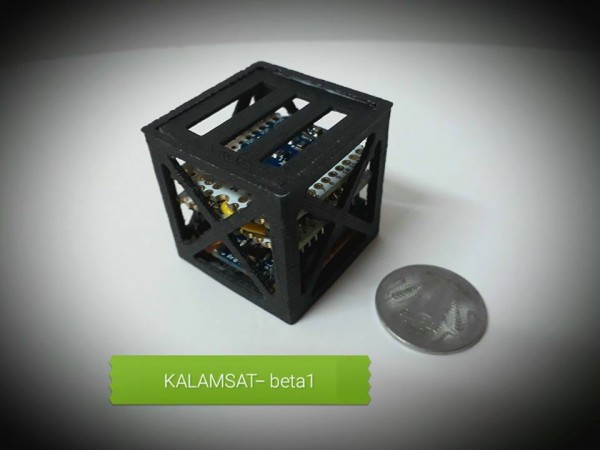 The Cubes in Space challenge was all about creating an experiment which could fit in a four-metre cube and possess an accurate mass of 64 grams, which could be sent to space.
Made using reinforced carbon fibre polymer, KalamSat weighs exactly 64 grams, which is lesser than a smartphone's weight.
"We did a lot of research on different cube satellites all over the world and found ours was the lightest," Sharook told the Times of India.
"We obtained some of the components from abroad and some are indigenous," Sharook added.
This satellite will be going to space on a 240-minute mission, in which it will carry out its function in space's micro-gravity environment for 12 minutes.
"The main role of the satellite will be to demonstrate the performance of 3-D printed carbon fibre," Sharook said.