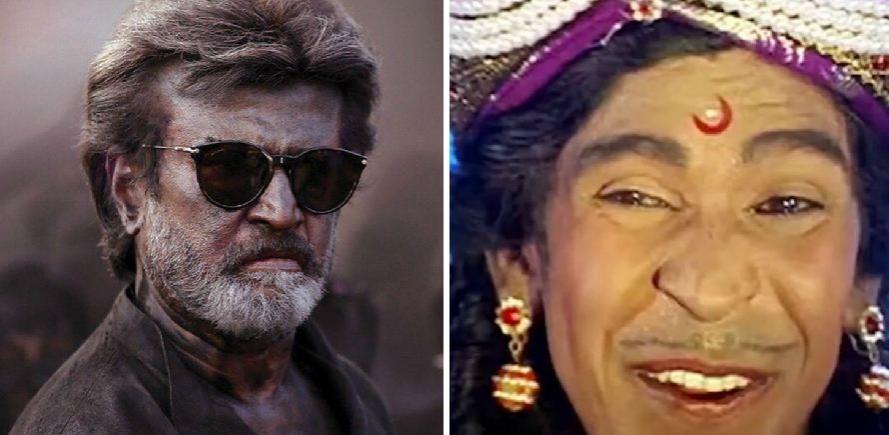 The teaser from Rajinikanth's upcoming movie Kaala has taken fans by a storm and it has amassed over 25 million hits on YouTube. The number clearly indicates that the video has received an overwhelming response from the audience. However, there is one other version of the video which is winning the hearts of the people.
Well, a YouTube page called Today Trending has come out with Vadivelu's versions of Kaala teaser. The clip is the compilation of the comedian's best scenes blending with the dialogues and background score from the Rajinikanth-starrer.
The creator at the beginning of the video describes that it is not an attempt to hurt anyone or to mock Kaala or Rajinikanth in any way. So, the fans of the superstar or Vadivelu will not get offended and they too can enjoy the clip.
The first clip was unveiled on the day Kaala teaser was launched. After getting a huge response, the channel has come out with another version, which tickles the funny bones of the audience. The creator has replaced Nana Patekar with Prime Minister Narendra Modi in the second video of Vadivelu's version.
Rajinikanth off to the Himalayas
Meanwhile, Rajinikanth has left for the Himalayas for a spiritual trip. The superstar will be reportedly spending a week on the foothills of Himalayas in the ashram which was built by Rajinikanth and his friends to commemorate 100 years of the Yogoda Satsanga Society of India (YSS), founded by Paramahansa Yogananda in 1917, and author of The Autobiography of a Yogi.
He left Chennai on Saturday, March 10. Before leaving was asked about two recent deaths of women in Tamil, but he refused to comment due to which he came under attack on social media sites.