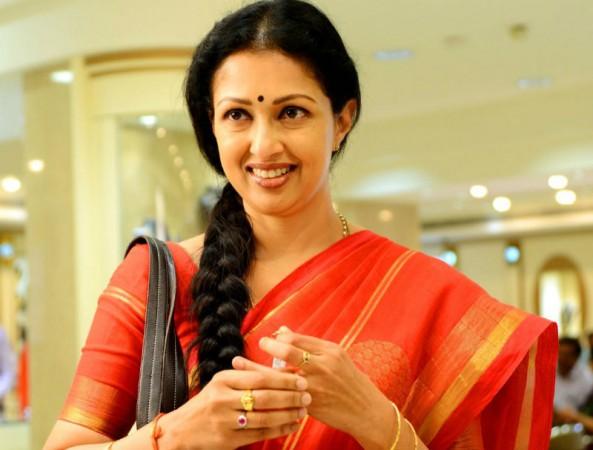 Gauthami, who got separated from Kamal Haasan last year, has said that Rajinikanth and Kamal Haasan cannot fill the void left by Tamil Nadu's beloved chief minister J Jayalalithaa.
On the occasion of Women's Day on Thursday, March 8, Gauthami paid a visit to the memorial of late J Jayalalithaa in Chennai. When the reporters asked her whether Rajinikanth or Kamal Haasan can fulfill the vacuum left by late J Jayalalithaa, the actress said that practically none can step into Jaya's shoes overnight.
According to Gauthami, Jayalalithaa was with people for years, before becoming a prominent politician. The late Chief Minister dedicated her life to the people which won her so much of love, affection, and respect from the public.
Her response came after Rajinikanth recently said that he was trying to fill the void left by Jayalalithaa in politics. "Jayalalithaa and M Karunanidhi were great leaders, and when they were active there was no vacuum. But their space is vacant now. I want to fill the space with spiritual governance. God is on our side," the Tamil superstar claimed.
Jayalalithaa, an actress-turned-politician, was groomed by MGR in politics and she took over the reins of the party after his demise. She became the Chief Minister for five times and passed away during her sixth tenure in 2016.
Following her death, the AIADMK was hit by internal conflicts and the DMK was no different after its patriarch M Karunanidhi retired from active politics. Sensing an opportunity, Tamil stars like Rajinikanth and Kamal Haasan have thrown their hats in the political ring and have forayed into politics.
The actors have decided to contest the next assembly elections in Tamil Nadu. While Rajinikanth is yet to announce his party name, Kamal Haasan has launched a party called, Makkal Needhi Maiam.