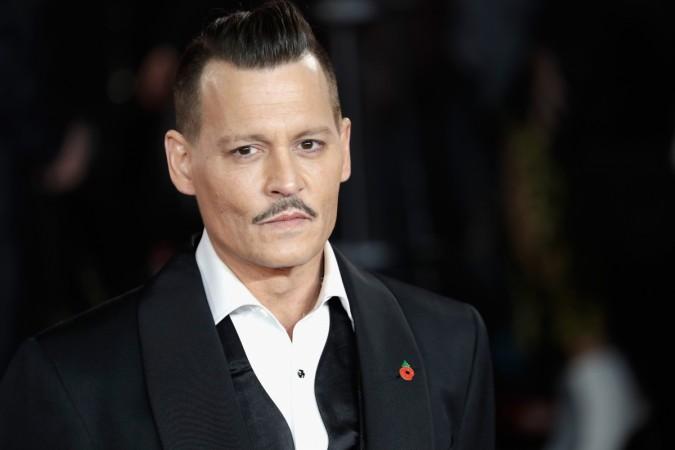 Pirates of the Caribbean star Johnny Depp's new photo, where he is seen posing with a fan, has sparked concerns among his fans worldwide as he appears "sick".
In the newly surfaced photos, Depp posed with his fans at a Four Seasons hotel in St. Petersburg, Russia, last week, where he looked shockingly pale and thinner than his previous appearances.
The 54-year-old Hollywood actor, who was performing with his band The Hollywood Vampires in Russia, is seen sporting a Mohawk haircut with a clean-shaved face.
One person wrote on Instagram, "Please grow some hair on your head and face, and get suntanned." A few social media users said that his haircut makes him look like a cancer patient.
Others were not really worried as they speculated this look might be for one of his upcoming movies.
One fan tweeted, "Please please tell me that Johnny Depp is just prepping for a movie and not that he is sick cause he doesn't look so good here."
One of his fans wrote on Facebook, "I think my hero looks ill," while other comments about him being sick also emerged on various social media sites. One fan could not even recognize the Hollywood actor as she wrote, "F-k me is that Johnny Depp?"
However, the reason behind his 'sick' look remains unclear. The Fantastic Beasts actor has been in the news for the past one year for his personal issues. He filed a lawsuit in January against his former management company, TMG and its principals Joel and Robert Mandel for fraudulence case.
Last year in May, two of his former bodyguards sued him for failing to pay their salary, wrongful termination, and unlawful business practices, according to Entertainment Tonight.
Aside from that, Depp had been dealing with the finalisation of the divorce battle with estranged wife and actress Amber Heard after she accused him of physical abuse. The divorce settlement cost him $7 million, which Heard reportedly donated to various charities.
The actor is currently working on two films, City of Lies and Richard Says Goodbye.
Check out some of the reactions here.
Photographs of Johnny Depp posing with fans in Russia over the last week have sparked fears among some that the actor is 'ill'. pic.twitter.com/2qkwq8EtDX

— ?? Nate #skol (@Nate_Bourne) June 2, 2018
To everyone who is surprised by Johnny Depp's health, the man was going through a rough patch ever since his divorce and all people did was belittle him for one mistake that he made, overlooking everything that he worked his ass off to achieve. You guys made him ill. #JohnnyDepp

— Catalog Drive (@catalogdrive) June 3, 2018