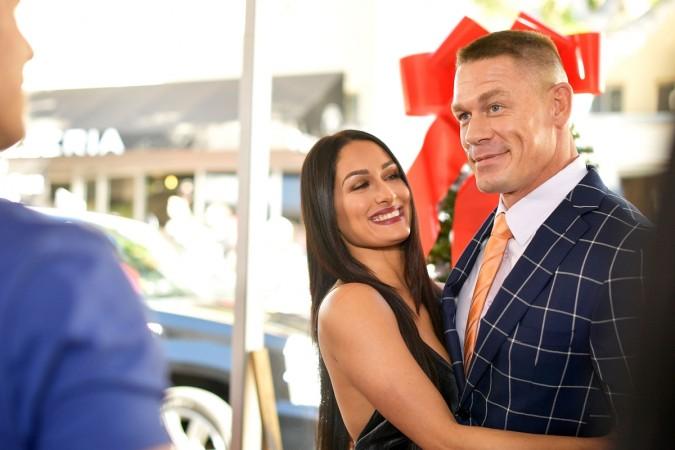 WWE wrestler John Cena and his on-and-off girlfriend Nikki Bella have parted ways for good this time. There have been speculations about the possibility of a breakup over the last few months. The rumours turned out to be true with Nikki Bella decided to call off the wedding. On one hand, there's no bad blood from Nikki Bella's end, but it looks like John Cena has something to say about his relationship.
Cena recently tweeted a cryptic message about his experience in getting to know people and how trust is a "powerful thing." The movie actor did not name anyone in the tweet, but fans have speculated the tweet is intended for his failed relationship with Nikky Bella. Furthermore, many are believing that the message addresses what actually went wrong between him and Bella.
Trust is a powerful thing. "don't trust anyone" closes the door on the experience of life. Learn to trust people, good and bad can come of this, but the more you trust, the more you get to know people for who they really are.

— John Cena (@JohnCena) August 3, 2018
Bella and Cena had been dating since 2012. The WWE champion amazed everyone when he actually sat on his knees in front of more than 30,000 fans at WrestleMania 33 to propose her. Ever since, fans have been speculating the announcement of the big day. However, things did not work out the way it was supposed to and the couple called off the engagement. The emotional rollercoaster ride was also showcased on Nikki and her sister Brie Bella's reality TV series, Totally Bellas.
Apparently, this is not the first time when the WWE wrestler has shared his innermost feelings on his social media handles. Right after ending his engagement and breaking-off with Nikky Bella, the 40-year-old wrestling champion took to Instagram to share a picture of The Simpson's Comic Book Guy character with the words "Worst Day Ever" written on it.
Apart from this, on July 30, he posted a similar tweet that read, "If you can learn something from your experiences, good and bad, you will live with little to no regret."
Even Nikki Bella has remained outspoken about her relationship and break up with John Cena. After ending her engagement, she told People magazine that even after they decided to end their engagement, they worked together for a single goal — to work out the differences, but soon they both realized the only thing best for everyone is to part ways.
"I had a beautiful and loving 6-year relationship with a wonderful man. I have the utmost respect for John, but I know this is what's best for me," Nikki Bella added.
John Cena and Nikki Bella spokespersons are yet to confirm if the said tweet has anything to do with their relationship.