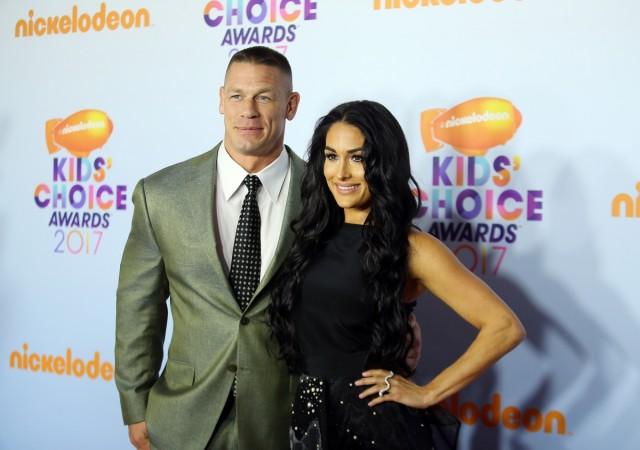 WWE wrestler John Cena took to Instagram to post a sad message shortly after calling it quits with Stephanie Nicole Garcia-Colace, whose name in the ring is Nikki Bella. The 40-year-old wrestling champ posted a photo of The Simpsons' Comic Book Guy character with words 'Worst Day Ever.'
Cena and Bella had been dating since 2012 and they got engaged last year, after the 40-year-old champ went down on his knee and proposed her in front of thousands of fans at WrestleMania 33.
There were even reports that songs of the South Korean boy band BTS or Bangtan Sonyeondan will be played at Cena-Bella's wedding. However, they shocked their fans after they called off their wedding.
"While this decision was a difficult one, we continue to have a great deal of love and respect for one another," the couple told Us Weekly in a statement Sunday, April 15.
"We ask that you respect our privacy during this time in our lives," they added.
Last month, Cena told Us Weekly that relationships are not easy and it takes a lot of work. He said that there are problems, but they work on it. He had also said that he couldn't live without her.
"Relationships are hard. Don't ever think that love is easy. Love is beautiful, but we've had to come to the realization after being together for five years that love is not easy," Cena told the tabloid. "We work every day on us. We have our problems just like everybody else. Some of our problems are very public, some of them aren't. But we work every day on us. Anytime I get upset, I always just realize that I can't live without her and I love her and that's why I cave in on a lot of stuff."