John Cena has been left in a very peculiar situation this time as he is yet to find himself in the WrestleMania 34 match card. The big WWE pay-per-view (PPV) event is scheduled to take place April 8.
The WWE veteran called out to the Undertaker on Monday Night Raw this week but added that the match "is not happening" as he has reportedly been told by the pro-wrestling company that organizing the match would be impossible.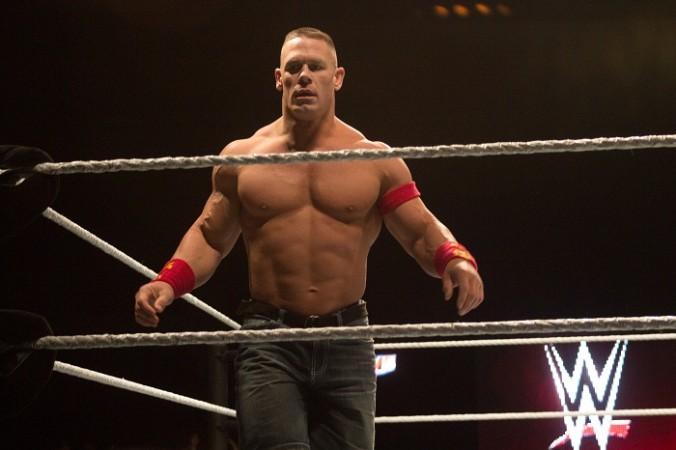 Reports came in later that former WWE star and pro-wrestling veteran Rey Mysterio is being zeroed in on as a possible WrestleMania 2018 opponent for Cena, who proposed to his lady love Nikki Bella at WrestleMania last year.
As of now, John Cena will hope to regain the WWE Championship as he is a part of a Six-Pack challenge at Fastlane 2018, featuring Baron Corbin, Kevin Owens, Sami Zayn, Dolph Ziggler and the champion AJ Styles.
In case Cena fails to win the match on March 11 and a WrestleMania opponent still doesn't get confirmed, the 40-year-old possibly would have to give up on his dream to fight in the WWE's grandest stage of all this year.
However, Cena may not have to worry too much as he has been called out by former TNA Impact Wrestling star Ethan Carter "EC3", who recently signed a contract with the WWE.
The two-time TNA World Heavyweight Champion wants Cena to go toe to toe in a match against him at the NXT Takeover: New Orleans event, scheduled for April 7 in New Orleans, Louisiana.
"If you don't find a road to Wrestlemania John Cena, you can fight me on NXT Takeover New Orleans," tweeted EC3.
Cena, who uses Twitter on a frequent basis, hasn't responded to the challenge yet.