Nikki Bella has poured her heart out and confessed that she is tired and exhausted by her relationship with John Cena. The wrestler-turned-reality star got candid about her six-year relationship with the wrestler-cum-actor and said that she wished things were different between the two.
Opening up about her breakup with Cena, Nikki told her sister Brie Bella on the recent episode of Total Bellas that she was "exhausted and done" of working on her relationship and couldn't do it anymore.
"I wish it could be different...I have had almost six years of working on us and fighting and taking in a lot, and I just feel like I've hit a point where I'm just so exhausted and done," she said.
"Taking a shower and seeing his razor and his suits and everything just sucks," Nikki adds, speaking of the home she shared with Cena.
While it was a painful parting, Nikki doesn't blame Cena for their fallout. She told her sister that she was aware that he was waiting for her final decision but she was scared to admit that their relationship has come to an end. "Why are you afraid to say it?" Brie Bella asked her sister.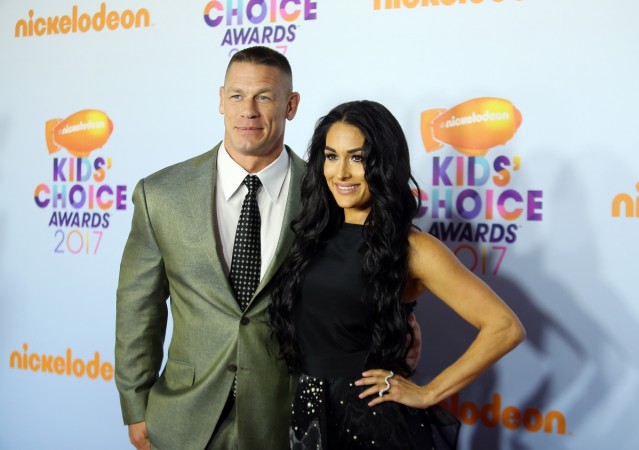 "Because I just don't want to hurt him. It's just hard when you love someone so much and care for them so much, but you just can't do it anymore. It's not his fault, it's not my fault. We've had this amazing love story and its just come to an end," she explained.
It has been three months since their public break up but everyone wants to know every detail about their break up. So, when the Bella sisters also appeared on The Tonight Show, there was no doubt that the break up would be discussed.
Nikki took a chance and joked about her breakup with Cena which resulted in many groans. Brie and Nikki were discussing their various breakups and how they have broken up with their respective boyfriends.
"We never had to go through, like, the emotions of a breakup," Brie said. She explained that the sisters would call each other's boyfriend and break the split news to save the other from an awkward conversation.
To which Nikki replied, "So, where were you a few months ago?" Nikki teased. "That would have been a hard phone call," Brie replied.
Nikki and Cena broke up in April after she called off the engagement on Total Bellas. However, they gave it a second shot after Cena said he was ready to give Nikki a child. But as things started to take form again, Nikki faced more problems and she decided to call off their relationship.