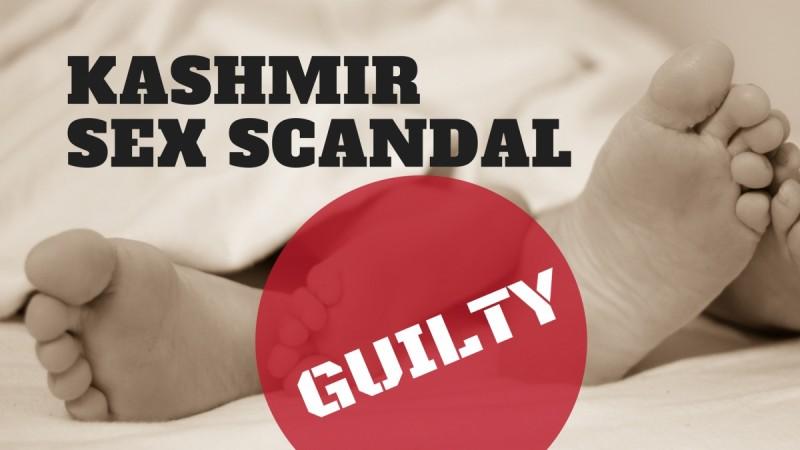 Bringing a sense of closure to the 12-year-old case, the CBI court on Wednesday. May 30, pronounced its judgment in the 2006 Jammu and Kashmir sex scandal, convicting five people, which includes former DIG and DSP. The quantum of their sentence will be announced on June 4.
Those found guilty by the CBI court are ex-deputy superintendent of police Mohammad Ashraf Mir and former BSF deputy inspector general KS Padhi, along with three locals -- Shabbir Ahmed Laway, Shabbir Ahmed Langhoo and Masud Ahmed.
Two other people Mehraj ud din Malik and Anil Sethi were acquitted in the case and the court gave them the "benefit of doubt" as the victims refused to identify them and the prosecution couldn't prove the charges, reported the Tribune.
What is the 2006 case?
The 12-year-old case, which rattled the north Indian state of J&K, involved several high-profile officials, politicians, bureaucrats and even a few militants, who are said to have exploited minors who were forced into prostitution. These minors were reportedly paid anywhere between Rs 250 and Rs 500.
The incident came to light when the state police two video CDs showing these minors being sexually exploited. A chargesheet was then filed, in which the police named Sabeena, a brothel owner in Srinagar, as the prime accused. On investigation, the two minors and Sabeena named about 56 people.
The name of then J&K Chief Minister Omar Abdullah too had come up, after which he had turned in his resignation. However, the governor rejected his resignation.
The Trial
Prime accused Sabeena and her husband Abdul Hamid Bulla died in the course of the trial.
Due to the sensitivity of the case and the fact that involved minors, the CBI went all out to maintain secrecy and protect the victims. The trial was kept in-camera and the CBI also used code words so that no identities are revealed. Three survivors even turned hostile and the fourth one was kept in protective custody.
The defence, during the trial, argued that none of the name people were involved in the case and were being victimised as they were well-known names in Jammu and Kashmir. It also said that the Opposition had made up the case as it couldn't see democracy in J&K and instead wanted its dictatorship to continue, reported the Times of India.
However, CBI prosecutor said that the accused were not being victimised and weren't really the face of the state. And even if they were "then we do not want this face of India.