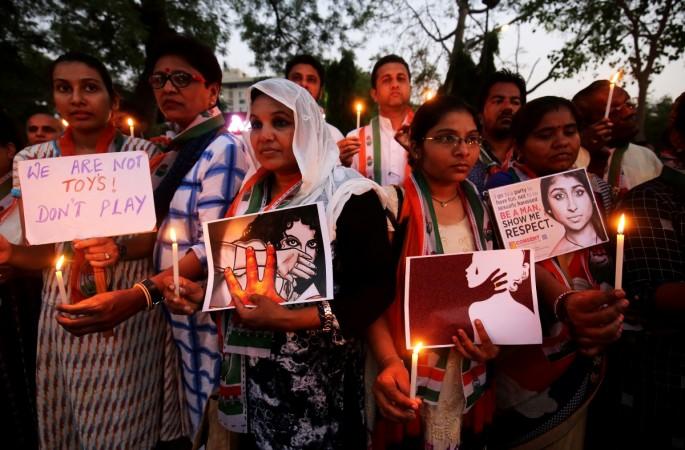 The Supreme Court on Friday stayed the trial in the Kathua rape case until May 7 over the family's request to move the proceedings to Chandigarh. There have also been demands of a CBI investigation into the matter.
A bench of chief justice Dipak Misra and justices D Y Chandrachud and Indu Malhotra, the first woman to be appointed as the SC judge directly from the bar, said that they may consider the request to move the proceedings from Jammu and Kashmir, reported the Press Trust of India. The bench may also ask the CBI to look into the case.
The 8-year-old girl was brutally raped and murdered in Kathua in January. Her father had requested to get the trial moved to Chandigarh. He had said that there would not be a chance of fair proceedings if it is held in Jammu and Kashmir.
The girl's father had also said that there was a threat to the family, a friend, and even lawyer Deepika Rajawat.
The apex court Thursday had warned that it would transfer the Kathua case in the "slightest possibility" of an unfair trial.
The gang-rape and murder of the girl has outraged the nation and hundreds of people came out on the streets to demand justice. The protests even brought back memories of the Nirbhaya case, which also saw people coming out in huge numbers to demand justice.
Kathua rape fact file
In January, retired revenue official Sanji Ram hatches a plan to drive away the Bakarwal tribe from the Rasana area in Kathua.
He discusses the matter with his nephew and provoked him to take revenge on the tribe, who had earlier assaulted him.
The nephew agrees to kidnap the little girl and shares his plans with his friend Parvesh Kumar.
The two then buy local substances to sedate her.
Ram and his nephew then abduct the girl and take her to a nearby forest where she is sedated and raped by the nephew, a minor.
They then lock her in a temple. The nephew then calls Ram's son Vishal Jangotra in Meerut and asks him if he wants to rape her.
Her family filed a police complaint and the hunt for the eight-year-old begins
Vishal reaches Rasana. He and the nephew rape the girl. The little girl was raped multiple times, even by police officer Deepak Khajuria.
The girl is then strangulated and the nephew hits her head with a stone twice. Her body is then dumped in the jungle.
The girl's body is found by a local January 17.