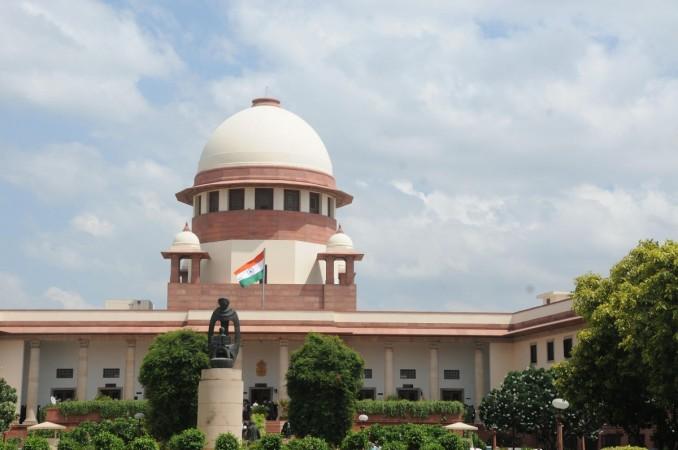 Senior advocate Indu Malhotra has been appointed as a Supreme Court judge and is likely to take oath Friday, April 27. She was picked by the collegium, headed by CJI Deepak Misra, and her appointment has reportedly been cleared by the government.
With this, Malhotra will be the first SC judge to be directly appointed from the bar. The SC has had six women judges in 68 years, but all of them had been elevated from the High Court.
However, the appointment of Uttarakhand HC chief justice Kuttiyil Mathew Joseph has been put on hold. At the time of recommending Joseph, the collegium had said that he was "more deserving and suitable in all respects than other chief justices and senior puisne judges of high courts for being appointed as judge of the Supreme Court of India."
A few lawyers had filed a petition seeking a stay on the appointment of Malhotra as the government had not cleared the appointment of Justice Joseph. But a bench of 3 judges, including CJI Dipak Misra and Justices AM Khanwilkar and DY Chandrachud, rejected the petition and termed the plea as "unimaginable," "unthinkable," "unconscionable" and "never heard before."
Who is Indu Malhotra?
Malhotra was born March 14, 1956, in the IT city of Bengaluru, but moved to Delhi as a child
Her father Shri Om Prakash Malhotra was also a senior advocate and a distinguished author.
She is a senior counsel and has been practicing in the SC for the past 30 years.
She holds a degree of B.A. (Hons.) Political Science from Lady Shri Ram College and finished her masters from the same institution.
She has also worked as a lecturer at the Miranda House College and Vivekanand College in Delhi.
Malhotra joined the legal profession in 1983 and enrolled with the Bar Council of Delhi.
She is a recipient of the Mukesh Goswami Memorial Prize for securing the first position and qualifying as an advocate-on-record in the Supreme Court.
She was appointed as a senior advocate by the SC in 2007 and this made her the second woman to be designated in the post.
She is an expert on arbitration and has appeared in various domestic and international commercial arbitrations.
Some of the popular clients are ANZ Grindlays Bank, KPMG, British Petroleum, Pepsico India, and Medanta.
Malhotra is also a part of several charitable works and is a trustee of the Save Life Foundation.
Her commentary on the Law and Practice of Arbitration in India has been described as a "legal classic."
The six women judges until now
Fathima Beevi – 1989 to 1992
Sujata V Manohar – 1994 to 1999
Ruma Pal – 2000 to 2006
Gyan Sudha Misra – 2010 to 2014
Ranjana P Desai – 2011 to 2014)
Sitting SC judge R Banumathi – appointed 2014