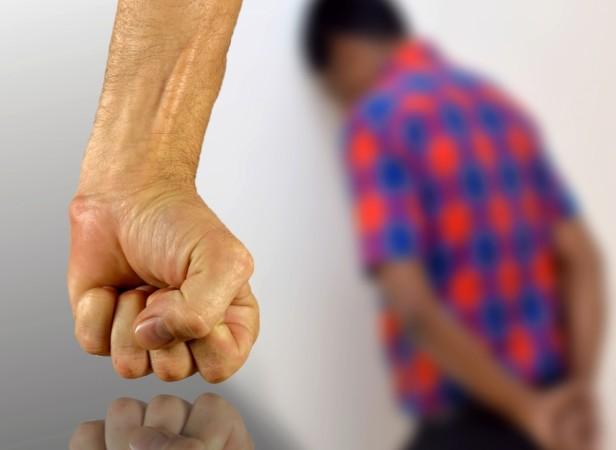 A 19-year-old boy has registered a complaint against an auto driver in Bengaluru for raping and threatening him. The auto driver, identified as Rajesh, is on the run now.
The alleged incident occurred on May 23 when the boy hailed the auto to go to Basavanagudi at around 7 pm. According to Bangalore Mirror, the driver stopped at his house for a few seconds to change clothes and invited the 19-year-old boy in.
The boy, who had moved to the city just nine months ago, did not suspect anything when the driver stopped at his house. In his complaint, he said that a few seconds later Rajesh called him to the fourth floor. He thought the driver needed help and went to the floor only to find Rajesh in innerwear.
When the boy asked why he called him up, Rajesh turned and locked the door. He is said to have first threatened the boy saying that his friends are downstairs and would attack him if he tries to run. Rajesh initially forced the boy to have oral sex and then sodomised him.
Rajesh then asked the boy to wash up and threatened to kill him if he discussed this incident with anyone. He then dropped the boy near NR Colony and threatened him saying that he has recorded the act and will upload it on social media if he informed the police.
The boy then called his boss and narrated the entire incident. They both then traced Rajesh and confronted him, but the driver said he had never seen the boy before. The driver then somehow escaped from the scene.
The boy and his boss went to Channammanakere (CK) Acchukattu police station and filed a complaint against the driver under Section 377 (having unnatural sex). The boy was also taken to Kempegowda Institute of Medical Sciences (KIMS) for medical tests and it was later confirmed that he was sodomised.
"During investigation, we learnt that (the victim) had earlier taken the same auto-rickshaw once to some place. The driver hangs around in the area looking for passengers. We have managed to trace his address to Ittamadu and we have got his vehicle registration number. He is presently on the run and his house is locked. But we hope to catch him soon," Mirror quoted the investigating officer as saying.