In yet another case of violence by a jilted lover, a 30-year-old man in Delhi shot a chartered accountant after she refused to marry him. The incident took place in northwest Delhi's Ashok Vihar Phase-IV on Saturday (August 4) when the 24-year-old victim was at her maternal grandmother's house.
Fortunately, the bullet grazed past the victim's chest and saved her from a fatal injury.
Here's what happened
According to reports, the accused, who has been identified as Harish Sharma, was angry at the CA as she had turned down his advances and had rejected his marriage proposal. He then planned to kill her. Around 20 days ago, he bought a pistol for Rs 45,000 from Uttar Pradesh's Muradnagar.
At around 10.30 pm on Saturday, he went to the resident of the victim's grandmother and rang the bell.
"Sharma wanted to talk to her. But she asked him to leave. This apparently angered Sharma who whipped out a pistol and shot at the woman even as she tried to close the door. He then fled," Hindustan Times quoted a police officer as saying.
Sharma fled the scene after firing a shot. Meanwhile, the victim's neighbours rushed to the spot upon hearing the gunshot. Though the bullet did not pierce her skin, it left her injured. She was rushed to a nearby hospital by her sister and brother-in-law, who live in the same neighbourhood. The doctors have declared the woman out of danger.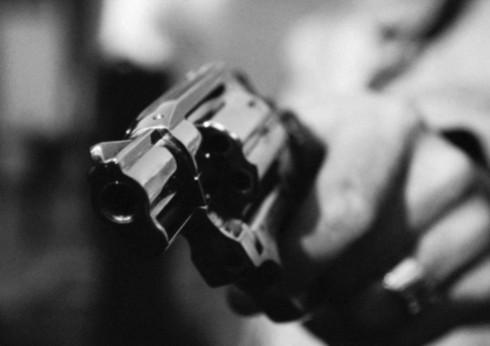 Accused stalker nabbed
The woman's family members have approached the police and informed them that Sharma had threatened to kill her.
"The woman in her statement also alleged that Sharma used to harass and stalk her. He used to follow her to her office in Gurugram. She had complained about the same to her office management," the officer added.
As a CCTV camera had captured Sharma fleeing the crime scene, he was identified by the cops and then nabbed from his residence in the wee hours of Sunday (August 5). "We nabbed him when he returned home around 3 am on Sunday," DCP Aslam Khan said.
Sharma has also told the cops that he was angry at the victim for spurning his advances and for getting engaged to another man.
"Sharma claimed that they were in a relationship. He told us that she snubbed him and decided to marry somebody else. He claims the woman was engaged to him. He has, however, failed to produce any evidence to prove his claims," Khan said.
Sharma, who is unemployed, had also been warned by the woman's fiancé to stay away from her. The accused, who has been disowned by his family owing to his obsession with the woman, has been remanded in judicial custody and the police are investigating the case.