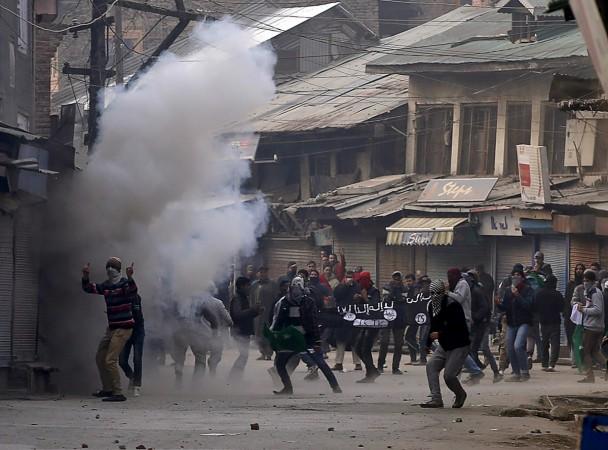 The Bharatiya Janata Party (BJP) recently withdrew its support to PDP to end 'lawlessness and bring normalcy' to the state. J&K Governor, NN Vohra now has a difficult task of maintaining peace in the valley.
The state has reported at least one casualty every day in the first half of 2018 and the recent withdrawal of support from the BJP to PDP is only going to add additional pressure on its Governor.
The official data with the Jammu and Kashmir government shows the spike in the levels of violence this year with 210 deaths that included militants, civilians, and armed forces. At least 450 civilians have been injured this year till now.
The data also highlights that almost 310 incidents related to militancy were reported in the first six months of 2018. In a shocking revelation, around 90 local boys have joined the militant ranks, with over 50 local youngsters from south Kashmir.
After being allegedly abused and thrashed by a company of armed forces at his shop, teenager Zeenat from Memander village of Shopian is one of the latest entries into terrorist ranks. The youngster was allegedly apprehended and later thrashed by the security personnel as he was unable to provide his identity card.
The Modi government has continued to take a hawkish stance when it comes to dealing with Kashmir as the political uncertainty looms large in the state. Experts are of the view that this could further fuel the resentment and stronger protests in the valley.
The central government had decided against continuing the suspension of counter terrorism-ops after Eid. The Army along with J&K police and CRPF also restarted the Operation All Out aimed at flushing out terrorists in the state. Five persons, including four militants and one civilian, were killed in three different operations across Kashmir on Friday.
The state is under heavy deployment of security personnel amid the ongoing Amarnath Yatra. The political scenario remains to be uncertain in the upcoming months in J&K.