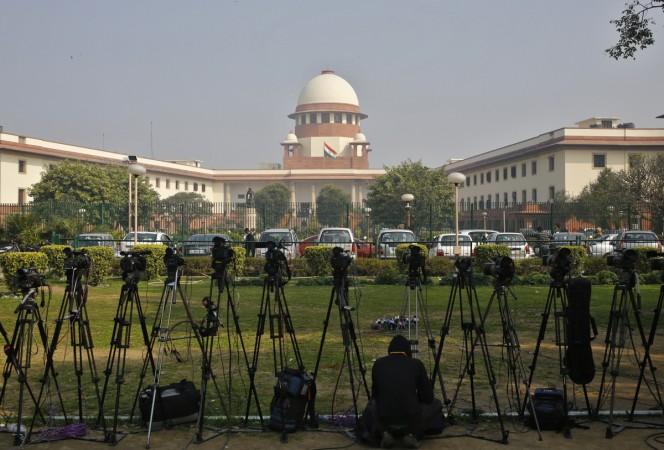 The Supreme Court on Friday announced its judgment to a plea filed by an ex-ISRO scientist Nambi Narayanan who was arrested by the Kerala police in the ISRO spy case. The court awarded Rs 50 lakh as compensation to the acquitted scientist and said that he was 'unnecessarily harassed' by the Kerala police.
Nambi Nambiar was arrested and falsely charged in an espionage case 24 years ago in 1994.
Nambiar had approached the Supreme Court requesting action against the investigating officers- former DGP Siby Mathews and former SPs K K Joshua and S Vijayan. He asked for action against the Kerala police officers who probed the espionage case against him.
A bench comprising of Chief Justice Dipak Misra, Justices A M Khanwilkar and D Y Chandrachud had considered paying an extra compensation and reserved the judgment in July after the CBI stated that the case could have a court-monitored probe.
History of the Case
In November 1994, Narayanan was charged with leaking highly classified flight test details to Maldives intelligence officers. The data was regarding experiments conducted with rockets and satellite launches. Narayanan and another ISRO scientist were accused of selling the data for millions.
The CBI took over the case in 1996 and concluded that they were falsely charged.
In 1998, the Supreme Court directed the Kerala High Court to pay Narayanan Rs 1 lakh in compensation after blocking the latter's attempts in reopening the case.
Later, Narayanan approached the National Human Rights Commission which awarded an interim compensation of Rs 10 lakh. The Kerala government tried to challenge the compensation but lost the case.