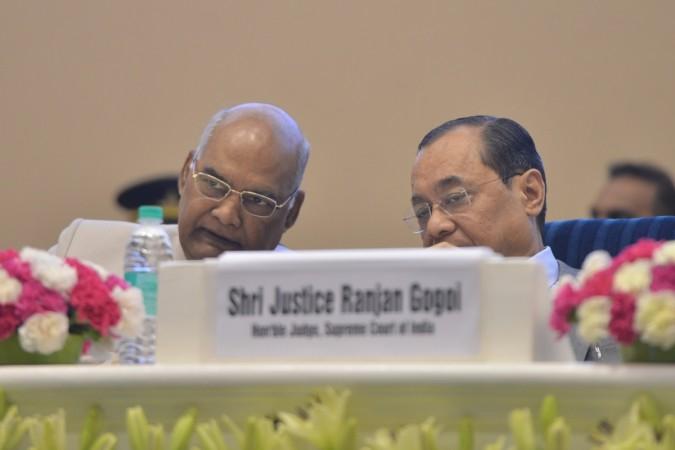 Supreme Court judge Ranjan Gogoi was named as the new Chief Justice of India by President Ramnath Kovind on Thursday. He would be the 46th Chief Justice of India.
He will take office on October 3 after the retirement of Chief Justice Dipak Misra. In August, Chief Justice Dipak Misra had recommended Justice Gogoi to the government. Gogoi's tenure as the Chief Justice would be for 13 months - till November 2019.
Currently, Justice Gogoi is the senior-most judge in the Supreme Court.
Gogoi is known for hearing the Assam-specific NRC case. He is also famous for having a surprise press meet with the media along with three other senior judges -- Justices Jasti Chelameswar, Madan Lokur and Kurian Joseph where they criticised Chief Justice Misra's way of managing cases.
Gogoi was born in Assam to former Assam Chief Minister Kesab Chandra Gogoi in 1954. He practised at the Gauhati High Court where he later became the permanent judge in 2001. He was later transferred to the Punjab and Haryana High Court and became its Chief Justice in 2011.
On April 23, 2012, Gogoi was promoted to the position of a judge at the Supreme Court of India.