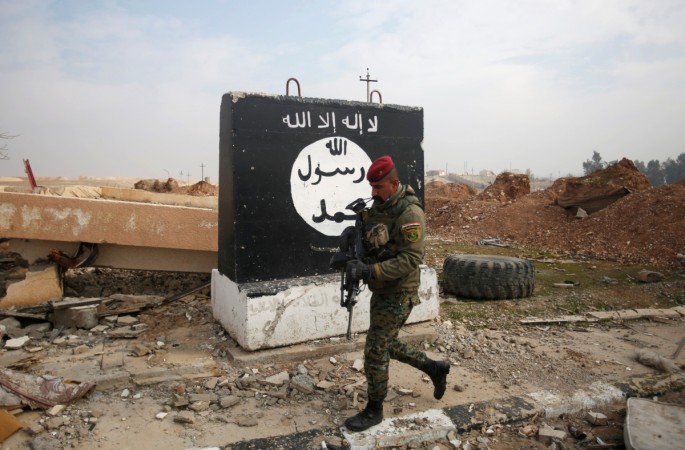 The Islamic State group — also known as Islamic State of Iraq and Syria (ISIS) or Islamic State of Iraq and the Levant (ISIL) — is apparently planning a resurgence of sorts, after being cornered to a great extent in Mosul in Iraq. And it seems the terrorist group could end up using money made from stolen goods to that end.
Also read: Battle for Mosul: Notorious ISIS 'torturer', Abdulrahman, who specialized in attacking women, is killed in gun battle
Money from stolen oil
ISIS has reportedly taken a hold of several oil fields near Alas in the Salahuddin province or governorate in Iraq, and plans to use that oil to recuperate some of its financial stability, which it has lost not only due to constant fighting with the Iraqi and US-backed security forces, but also to its own leaders fleeing with large amounts of money, often millions of dollars.
As a result, the terrorist group has been looking for alternate sources of funds, and seems to have found one in the fields near Alas. An Iraqi News report quoted a statement from a local leader as saying: "The Islamic State is still controlling dozens of oil wells in Alas fields, east of Salahuddin Province, while stealing nearly 100 barrels daily to be sent toward Hawija then outside the country." It remains to be seen how — if at all — ISIS manages to sell that oil in the grey or black markets.
Money from jewellery
Another Iraqi News report quoted Alsumaria News as reporting that ISIS had ordered its treasury force women in a specific part of Mosul to part with their jewellery, which would be used to fund the group's terrorist activities. They even punished women who did not!
The report quoted a source as saying: "The Islamic State's Diwan al-Hisba formed committees forcing all women in western Mosul to donate a gold jewellery to finance the group, and imposed sanctions on several women who refused to donate." It added: "Members of Diwan al-Hisba in al-Dawasa neighbourhood in western Mosul tied up four women and flogged them for refusing to finance the Islamic State group."