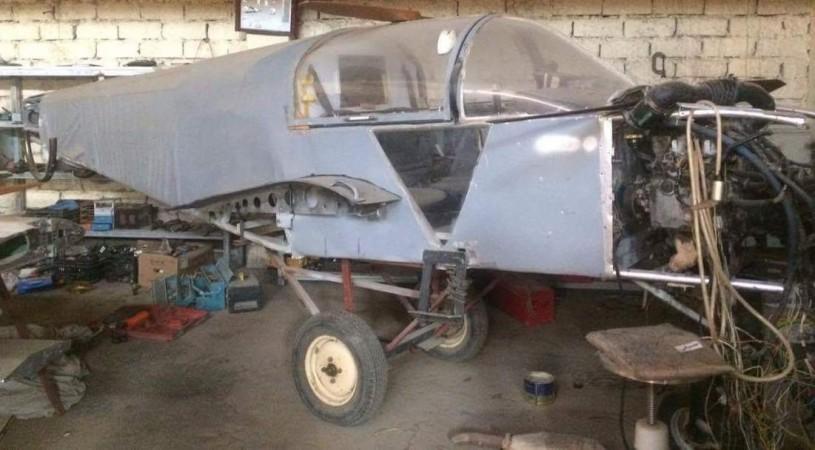 The Islamic State group — also known as Islamic State of Iraq and Syria (ISIS) or Islamic State of Iraq and the Levant (ISIL) — was seemingly building a fighter jet it intended to use against the Iraqi security forces capturing Mosul from the terrorist group. However, with the forces pushing them back, ISIS has left the unfinished aircraft in Mosul.
The fighter jet seems to be one of the many ways in which ISIS was planning to mount an offensive against the US-backed Iraqi security forces. Recently, evidence has surfaced showing that the terrorist group was looking to develop chemical weapons with raw materials at the Mosul University.
That ISIS had drones and was using it extensively has been widely known for quite some time now. However, this fighter jet is something that has not been seen before. If it had been operational, ISIS would have been possibly the only the second terrorist group in the world to have had attack capabilities like that through air — the first being the Sri Lanka-based LTTE, which exists no more.
Photos of the unfinished aircraft have circulated on social media, after the Iraqi Counter-Terrorism Forces reportedly came across it in Mosul earlier this week. The photos show the grey-coloured body of the aircraft, with an uncovered engine and a cockpit covered with glass. They also show only two wheels, with little indication of how the aircraft would have taken off with them alone. No propeller or any other flying mechanism is visible in any of the images.
An Iraqi News report discussing this latest find also talked of "[Iraqi] forces seizing fake tanks deployed by the group [ISIS] as a deceptive tactic." It said the security forces had "seized several offices containing documents and communication systems used by the extremist group in its battles."