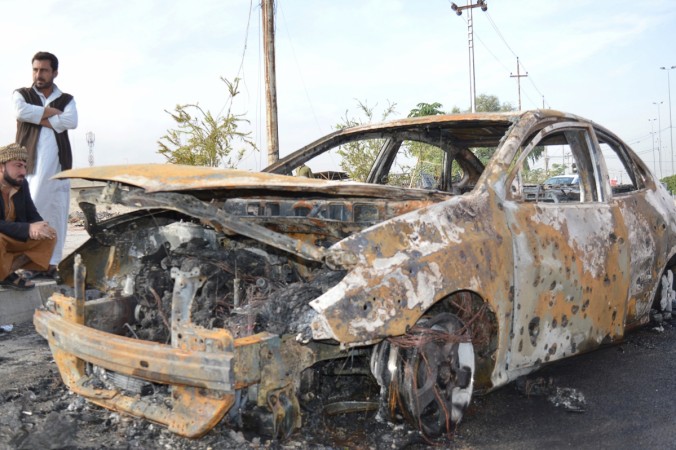 The Islamic State group — also known as Islamic State of Iraq and Syria (ISIS) or Islamic State of Iraq and the Levant (ISIL) — has claimed responsibility for a blast at a petrol station round 100 km due south of Baghdad that has led to the death of at least 80 people.
Most of the deceased in the attack, which took place in the city of Hilla, are believed to be Iranian pilgrims. The death toll is expected to rise because a number of those injured are believed to be in critical condition. The attack is believed to have been carried out with the help of an explosives-laden vehicle -- either a car or a truck.
ISIS has been responsible for a number of recent blasts that have targeted civilians across the Middle-East. On the crosshairs of this extremist Sunni group are often Shia civilians, like when twin bomb blasts near a Shia shrine in Syria led to several deaths earlier this year. This attack added another chapter to the bitter Shia-Sunni rivalry in the region.
Thursday's attack was especially brutal, not only because of the high number of deaths, but also because most of the deceased were pilgrims. Their exact number has not been given out yet. A Reuters report quoted medical sources as saying that the Iranian pilgrims were returning home from Karbala, "where they had commemorated Arbaeen, the 40th day of mourning for the killing of Imam Hussein, a grandson of the Prophet Mohammad, in the 7th century AD."
A police lieutenant colonel not identified by name ws quoted as saying by AFP: "At least seven buses with pilgrims were inside the petrol station at the time [of the blast]." The Reuters report said: "The gas station has a restaurant in its premises that is popular with travellers."
AFP quoted a police intelligence source, again not identified by name, as saying: "Those buses were loaded with Iranians, Bahrainis and Iraqis. Ambulances and civil defence are on their way to the site."