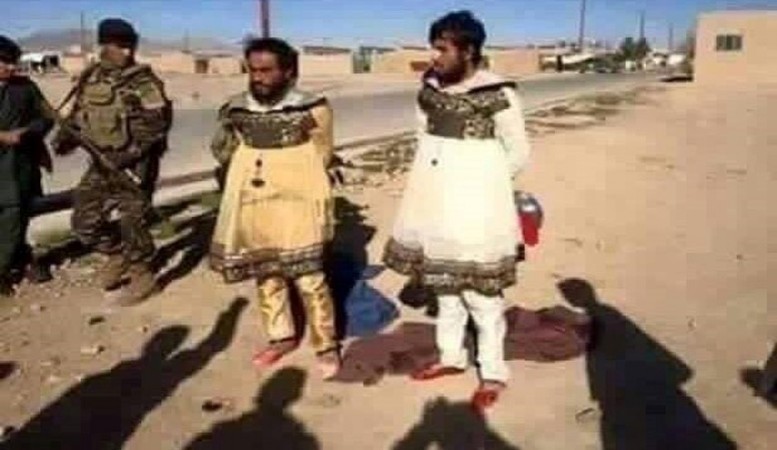 Kurdish Peshmerga fighters, US-led coalition forces and others have been helping the Iraqi forces make steady inroads into Mosul, the second-largest city of IRaq that was once a stronghold of the Islamic State group — also known as Islamic State of Iraq and Syria (Isis) or Islamic State of Iraq and the Levant (Isil).
In the face of their advance — aided by uprising from local residents — Isis terrorists have been apprehended trying to flee Mosul dressed as women! This is not the first time they have tried the trick, and definitely not the first time they have got caught for it.
Help from locals
According to Alsumaria News, the forces in their offensive against Isis are receiving help from local youths as well. "Detachments of rebels pasted leaflets on the houses of Isis militants, at a late hour on Wednesday, in a number of neighbourhoods in Mosul. These rebels vowed through the leaflets to avenge martyrs," a report said.
The martyrs here were people killed by Isis on a variety of charges, from espionage to something as little as disrespecting the terror group and its leader Abu Bakr al-Baghdadi. Locals have been helping the forces in other ways as well, including one instance when they killed 16 Isis militants in an armed rebellion.
Massive refugee crisis
The fighting around Mosul has forced 5,640 people to flee their homes in the last three days, the International Organisation for Migration said on Thursday. The United Nations High Commissioner for Refugees (UNHCR) has said that people were also fleeing to the east from the west of the city after heavy airstrikes and shelling.
At least 900 families from Mosul district — about 5,400 people — had been taken to a reception centre in the village of Al-Hood in Qayyarah, UNHCR said. Another 240 people from Hamdaniyah district, east of Mosul, had been transferred to the Debaga reception centre, it said.
[With agency inputs]