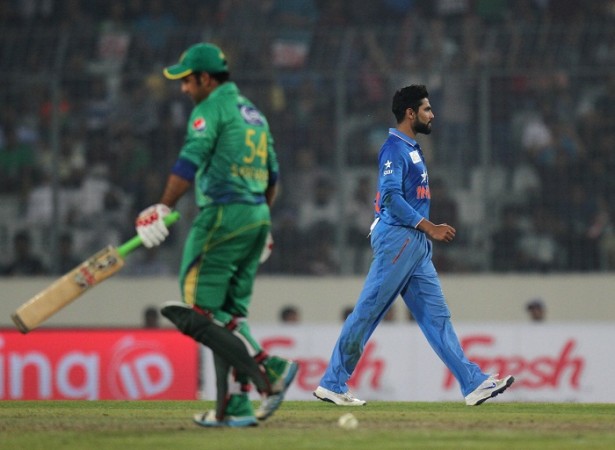 Exactly 15 days remain before the highly-anticipated March 19 India vs Pakistan World T20 clash, but the fate of the game, which was originally scheduled to take place at the HPCA stadium in Dharamasala, is still unclear.
The Board of Control for Cricket in India (BCCI) is keen to host the match in Dharamsala even after some section of society in Himachal Pradesh protested against the marquee clash taking place. The agitators want the game to be taken away from the state as a sign of respect for the soldiers who lost their lives during the terror attack at an air base in Pathankot in January.
Two of the seven soldiers who lost their lives in the attack were from Himachal Pradesh, and their memorial is located very close to the stadium. After protests from certain sections, politicians gradually joined the chorus.
Despite the pressure, the BCCI are confident the game will go ahead as planned in Dharamsala. The BCCI are afraid if the match does not take place in Dharamsala, the ICC might take action against the venue.
"As far as the match is concerned, we are firm that we will be hosting the match there (Dharamsala) as per schedule because there are interest of commitments which requires to be fulfilled. Otherwise, the ICC will take a stern action against the venue. The state government is also willing to cooperate," ANI quoted IPL Chairman Rajeev Shukla as saying.
Earlier, Himachal Pradesh Chief Minister Virbhadra Singh had said the state would not be able to provide security for the India vs Pakistan match in Dharamsala, as he did not want to hurt the sentiments of the families who lost their loved ones during the Pathankot attack. However, that issue seems to have been resolved after BCCI secretary Anurag Thakur met Singh.
To make matters worse, the Pakistan Cricket Board have even threatened to pull out of the World T20, which could be disastrous. Shukla is not worried about it, though, as he says security will be provided to the Pakistan players.
"We will be providing foolproof security to the Pakistan cricket team. All the players will be safe. Now, it is for Pakistan cricket board to take a decision," Shukla said.