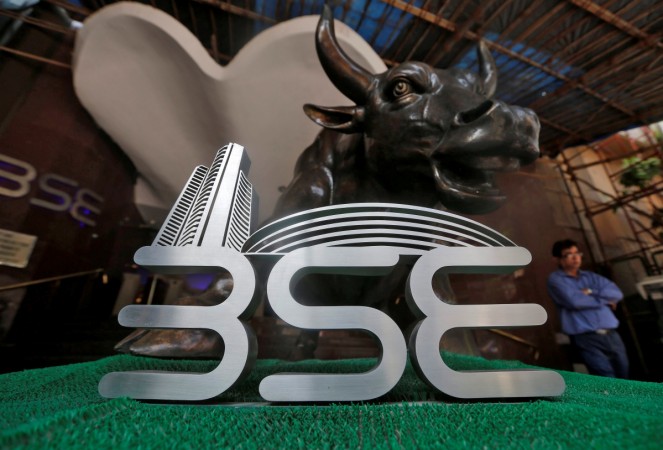 Equity benchmarks ended flat on Friday thanks to rising tensions following North Korea launching another missile which flew over Japan. But blue chip stocks largely held their own against the geopolitical headwinds buffeting the market.
The 30-share BSE Sensex was up 30.68 points at 32,272.61 and the 50-share NSE Nifty fell 1.20 points to 10,085.40. The Nifty made good on its losses during the last hour of trade and rose above the 10,100 level but failed to hold those gains.
For the week ended Friday, eight of the top-10 most valued Indian companies together added Rs 62,156.32 crore in market valuation with RIL and HDFC Bank emerging as the biggest gainers, PTI reported on Sunday.
ITC and HDFC Ltd were the only two companies to suffer losses in their market capitalisation (m-cap). Reliance Industries (RIL), TCS, HDFC Bank, HUL, Maruti Suzuki India, SBI, ONGC and Infosys recorded gains.
RIL, the most valued company on the bourses, saw its market capitalisation surge by Rs 17,074.13 crore to Rs 5,48,583.78 crore, PTI reported.
TCS had crossed HDFC in terms of market cap by around Rs 1,950 crore during Friday's trading session. The software giant from the Tata Group saw its valuation advancing by Rs 5,436.58 crore to Rs 4,78,294.33 crore at the end of the week's trading, while that of Maruti rose by Rs 3,486 crore to Rs 2,44,328.39 crore.
Top performers in terms of market capitalisation on BSE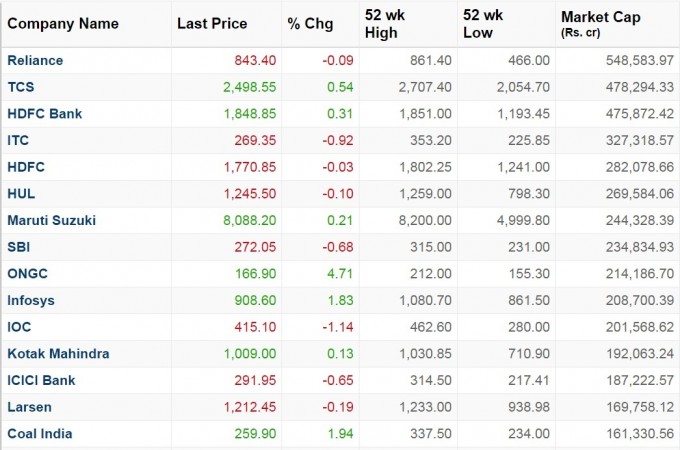 ONGC's market cap jumped Rs 6,416.62 crore to Rs 2,14,186.70 crore and that of Infosys went up by Rs 5,561.54 crore to Rs 2,08,702.54 crore.
HDFC Bank's valuation rose Rs 15,707.78 crore to Rs 4,77,260.83 crore and that of Hindustan Unilever (HUL) soared Rs 8,387.35 crore to Rs 2,69,585.71 crore. SBI added Rs 86.32 crore to its market cap of Rs 2,34,834.93 crore.
Conversely, ITC's valuation slumped Rs 3,775.89 crore to Rs 3,28,076.55 crore and that of HDFC slipped Rs 1,179.14 crore to Rs 2,82,173.93 crore.
In the ranking of top-10 firms, RIL led the chart followed by TCS, HDFC Bank, ITC, HDFC, HUL, Maruti, SBI, ONGC and Infosys.
Over the last week, both Sensex and Nifty recorded a significant rise of 585.09 points, or 1.84 per cent, and 150.60 points, or 1.51 per cent, respectively.