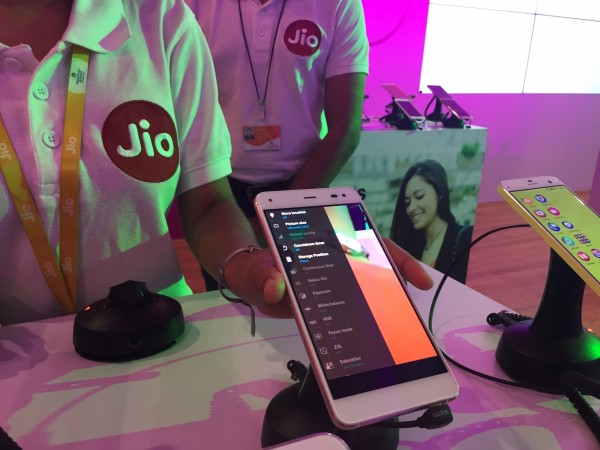 Reliance Industries Ltd.'s (RIL) telecom arm Reliance Jio Infocomm has delivered big gains to RIL shareholders. The announcement of Reliance Jio's 4G services may have dragged the shares of rivals such as Idea Cellular and Bharti Airtel down substantially, eroding investors' wealth, but RIL shareholders are gaining big time.
The RIL stock hit a new 52-week-high of Rs 1,093.25 on Friday before closing at Rs 1,075.65, raising its market capitalisation by more than Rs 20,000 crore in two weeks ended 16 September.
Based on the closing prices of Friday, RIL emerged as the biggest gainer on the bourses in terms of market capitalisation, adding Rs 10,361 crore during the week ended 16 September, after gaining Rs 10,004 crore in the preceding week.
Though the Mukesh Ambani-owned company lags far behind IT services exporter Tata Consultancy Services (TCS), its market capitalisation has gone up by Rs 20, 365 crore in two weeks, after losing Rs 4,800 crore in the week ended 2 September.
In sharp contrast, TCS gained merely Rs 1,704 crore during the week ended 16 September after an erosion of Rs 31,723 crore in the previous week as a result of the company suggesting a bleak earnings outlook for the second quarter.
HDFC Bank also gained for the second week in a row, adding Rs 1,906.75 crore, after gaining Rs 1,550 crore last week (ended 9 September).
Other scrips that gained during the week included cigarette manufacturer ITC and IT services exporter Infosys, while public sector enterprises State Bank of India (SBI), Coal India Ltd. (CIL) and energy company ONGC saw an erosion in their market capitalisation.
FMCG company Hindustan Unilever was the sole private company among India's top 10 most-valued companies to lose in terms of market capitalisation during the week when the Sensex ended at 28,599, down marginally from the 9 September closing of 28,797.