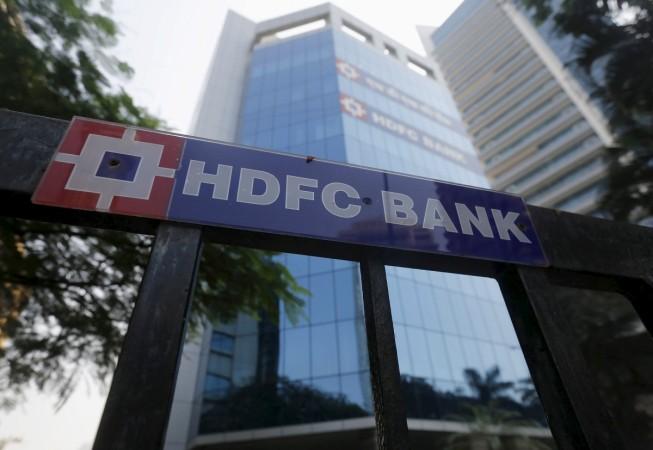 In a first, India's second largest private lender by assets, HDFC Bank, on Tuesday overtook the country's biggest software services exporter Tata Consultancy Services (TCS) in terms of market capitalisation.
Bombay Stock Exchange (BSE) data revealed that HDFC Bank ratcheted up market capitalisation of Rs 4.73 lakh crore, after its shares hit an all-time high of Rs 1,838.45 apiece, 0.79 percent up on BSE.
"Considering the healthy balance sheet growth, superior asset quality and management, the bank is well placed to deliver consistently with margin leadership and robust return ratios. Hence, the bank remains a portfolio stock with premium valuations," Mint quoted an ICICI Direct report published on July 25.
Most of the market analysts covering HDFC Bank gave the stock a "buy" rating, while some kept a "hold" rating.
At a time when most large banks, both private and public sector banks (PSBs), are not showing much interest in growing their corporate lending, primarily due to capital constraints, HDFC Bank is aiming to expand its wholesale loan book through refinancing.
The bank has a strong capital base, unlike many large entities in this segment. Total Capital Adequacy Ratio under Basel III rules was 15.6 percent in end-June, against a regulatory requirement of 10.25 percent, including a Capital Conservation Buffer of 1.25 percent.
Moreover, the bank has low non-performing assets as a percentage of total loans compared to its peers. The bank's total advances stood at Rs 5,80,976 crore at end-June, an increase of 23.4 percent over a year. However, the asset quality of the bank deteriorated primarily due to exposure to an account identified under the Insolvency and Bankruptcy Code.
Meanwhile, shares of TCS were at Rs 2,469 apiece on BSE, 0.22 percent higher. And the company's market capitalisation stood at Rs 4.72 lakh crore.
So far this year, TCS shares have gained 4.5 percent as against HDFC Bank's 52 percent.
Most Indian IT companies have been facing major headwinds due to issues like strengthening of the rupee, pricing pressures and H1B visa curbs created after US President Donald Trump came to power.
Mukesh Ambani-owned Reliance Industries is the country's most valued company with a market capitalisation of 5.34 lakh crore.