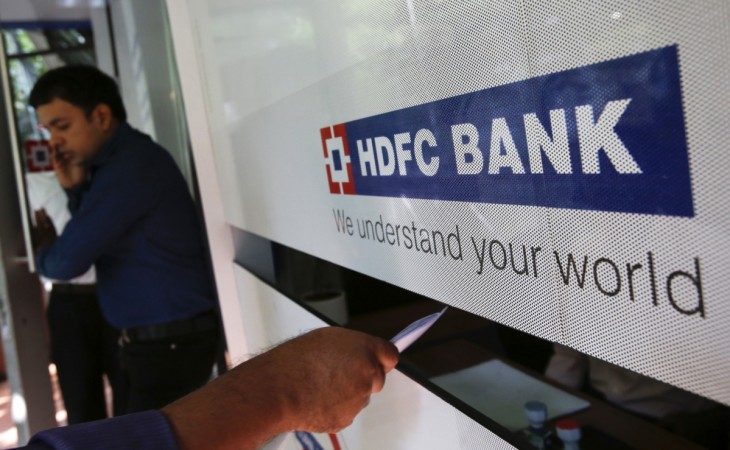 At a time when most large banks, both private and Public Sector Banks (PSBs), are not showing much interest in growing their corporate lending, primarily due to capital constraint, HDFC Bank is aiming to expand its wholesale loan book through refinancing.
Term loans constitute about 30 percent of its corporate banking book, which grew by over 20 percent to Rs 125,000 crore in 2016-17, Business Standard reported on Monday.
The bank has a strong capital base, unlike many large entities in this segment. Total Capital Adequacy Ratio, by Basel-III rules, was 15.6 percent at end-June, against a regulatory requirement of 10.25 per cent, including a Capital Conservation Buffer of 1.25 per cent.
Kaizad Bharucha, executive director, said they were working on increasing the market share in wholesale banking. "This (strong capital base) gives an opportunity for refinancing and the chance to acquire good assets. This is keeping with the prudent philosophy of the bank," Bharucha told to BS.
Many public sector banks are stuck with big-size bad loans and are concerned at meeting the capital adequacy norms. This has forced them to scale down exposure to corporate lending.
Bharucha said while both term loans and refinancing streams are expanding, it is more on the latter side. The bank is looking at quality and soundness of a corporate financial profile before deciding to take exposure. It does not have a list of sectors it will stay away from.
HDFC Bank's total advances stood at Rs 580,976 crore at end-June, an increase of 23.4 percent over a year. Retail loans (to individuals) grew 21.9 percent and wholesale loans by 25.5 percent. The mix was 54:46. In recent years, it has been a 45-50 mix in terms of assets and between the wholesale and retail businesses.