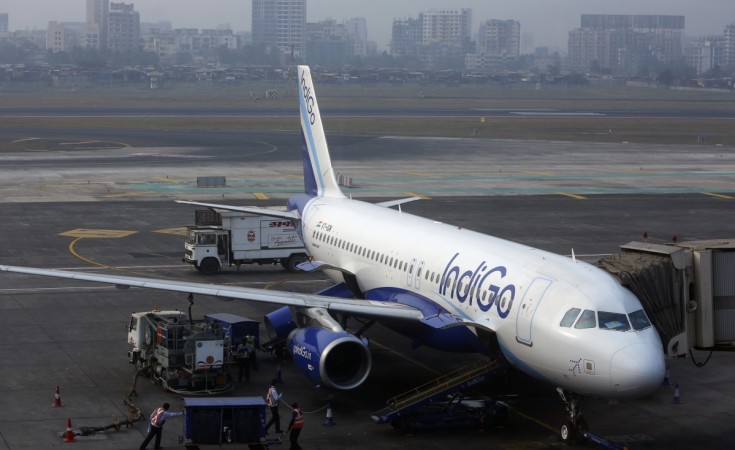 Interglobe Aviation, which owns budget carrier IndiGo, reported a 0.30 percent growth in net profit to Rs. 579 crore for the fourth quarter ended March 2016, despite a 14.75 percent decline in aircraft fuel expenses. The net profit was Rs. 577.30 crore in the corresponding quarter last fiscal.
The company's fuel expenses declined to Rs. 1,023 crore during the quarter from Rs. 1,200 crore in the year ago period. However, total costs increased 11.80 percent to Rs. 3,409 crore from Rs. 3,049 crore in the March 2015 quarter, according to the company's regulatory filing to the BSE on Friday.
Income from operations rose 7 percent to Rs. 4,091 crore for the quarter from Rs. 3,823 crore in the corresponding period last fiscal but were down 4.81 percent from Rs. 4,298 crore in the third quarter ended December 2015.
IndiGo carried 85 lakh passengers during the quarter and had a market share of 37 percent.
Full year performance
Interglobe Aviation 2015-16 total income from operations stood at Rs. 16,139 crore, up 15.9 percent from Rs. 13,925 crore in the previous year. Net profit rose to Rs. 1,989 crore from Rs. 1,304 crore in 2014-15. Fuel costs dropped 16.9 percent.
The company said it aims to take its fleet size from 107 aircraft to 136 by the end of the current fiscal.
The Interglobe Aviation board recommended a final dividend of Rs. 15 per share.
The Interglobe Aviation stock closed at Rs. 1,072.15 on the BSE on Friday. The results were declared after trading hours.
During the first three months this year (January to March), Indian aviation companies carried flew 230.03 lakh (23 million) passengers, 24 percent more from 185.46 lakh (18.5 million) during the corresponding period last year.
Other players in the Indian aviation space include Jet Airways, Air India, SpiceJet, Go Air, Air Costa, AirAsia India and Vistara.
[1 lakh = 100,000 | 1 crore = 10 million | 100 crore = 1 billion]