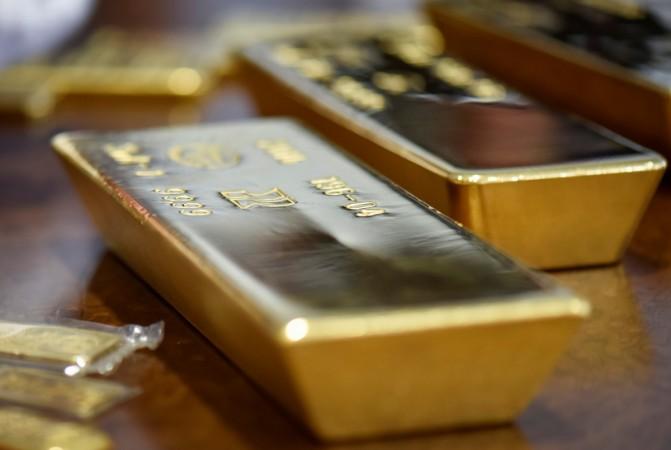 India is not only the world's fastest-growing economy currently, it is also the world's second-biggest consumer of gold, after China. However, the country's gold imports have remained subdued for most part of the financial year beginning April and picked up momentum only in October and November, when compared with imports in the previous financial year.
Gold imports rose 23.24 percent to $4.36 billion last month (from $3.54 billion in November 2015), after the 108.3 percent spurt to $3.5 billion in October 2016 (from $1.67 billion in October 2015), according to government of India data.
The cumulative value of gold imports by India for the April-November 2016 period was $15.72 billion, down 30.5 percent from $22.62 billion in the corresponding period last year.
Gold prices closed Rs 500 down to Rs 27,750 per 10 gm on Thursday in the Delhi bullion market.
The current import duty rate on gold is 10 percent even as there have been demands to bring it down; the duty was raised to 10 percent in August 2013 by the then Finance Minister P Chidambaram to stem rising imports that were affecting the current account deficit.
The Modi government denied any proposal to reduce the import duty. "There is no such proposal under consideration at present," Santosh Kumar Gangwar, Minister of State for Finance, informed the Lok Sabha in a written reply early this month.
Gold demand for the three months ended September 2016 was estimated at 194.8 tonnes, down 28.2 percent from 271.2 tonnes in the quarter ended September 2015, according to World Gold Council (WGC).
Meanwhile, there have been large-scale seizure of gold at various places in India since demonetisation. The ministry of finance tweeted that jewellery worth Rs 76 crore has been seized, besides Rs 316 crore in cash, out of which Rs 80 crore is in new notes.
In order to discourage people from investing in physical gold, the government introduced the sovereign gold bond scheme (SGB) last November. In five tranches, the government collected about Rs 3,050 crore, while details of the sixth tranche (October 24 to November 2) are awaited.
The interest rate in the sixth tranche was reduced to 2.50 percent from the 2.75 percent fixed for the earlier tranches. The issue price of the gold bond was fixed at Rs 2,957 per gram, net of Rs 50 discount.
Seized cash of more than 316 crore, out of which new currency is about 80 crore, & jewellery worth 76 crore: CBDT Chairman

— Ministry of Finance (@FinMinIndia) December 16, 2016