Italian sportscar maestro Lamborghini launched its SUV model, the Urus for Rs 3 crore (ex-showroom) in January this year. All the units allocated for India in 2018 has been sold out swiftly after the launch and the carmaker has now started deliveries.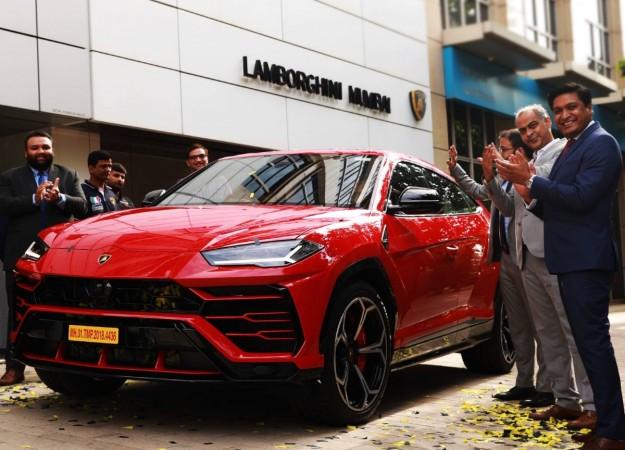 Lamborghini's Mumbai dealership has delivered India's first ever Urus to a customer in the city on Sunday, September 9. The unknown owner has opted to go for Rosso Anteros (fancy name of Lamborghini for bright red) as the exterior colour. The owner has spruced up his Urus with the style package that adds gloss black exterior detailing, chrome finish for the quad tailpipes and red brake callipers. The SUV is fitted with 22-inch diamond-finish Nath alloy wheels.
The first Lamborghini Urus in India also boasts off contrasting red stitching inside the cabin, Bang and Olufsen audio system, panoramic sunroof, ambient lighting and a 360-degree camera. All these additions have taken the price a little over Rs 4 crore for this particular model.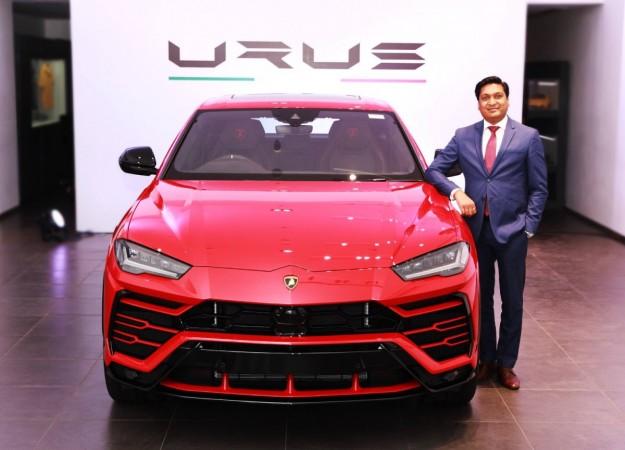 Lamborghini Urus
Lamborghini is known for its flamboyant range of sportscar and hence its SUV is definitely not a run-of-the-mill model. Lamborghini calls the Urus world's first Super Sports Utility Vehicle (SSUV) and the claims are backed by mind-bending specifications. Under the hood, the mammoth is powered by a 4.0-litre twin-turbo V8 engine that develops 641bhp of power at 6,800rpm and 850Nm between 2,240-4,500rpm. The powertrain is mated to a ZF eight-speed automatic gearbox and the power channelled to all four wheels with active torque vectoring and four-wheel steering for perfect handling.
Urus can sprint from 0 to 100kmph in 3.6 seconds, goes 0-200kmph in 12.8 seconds and comes with a top speed of 305kmph. That makes it the fastest in-production SUV in the world, beating Bentley Bentayga, which has a top speed of 301kmph.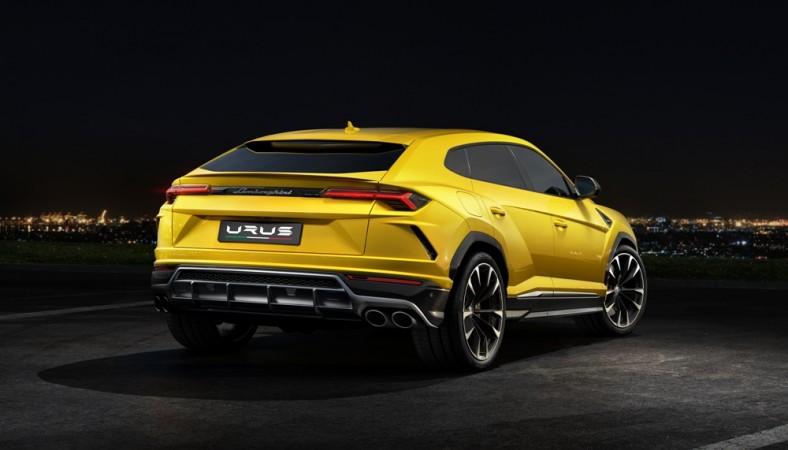 The Urus is an SUV at the end of the day and sheer speed cannot define an ideal SUV. The off-road capabilities of Urus are promised with a range of driving modes: Strada, Sport, Corsa, Sabbia (Sand), Terra (Off-Road) and Neve (Snow). It also flaunts adaptive air suspension that raises and lowers the SUV from 158mm to 248mm to suit conditions.