Automobili Lamborghini is set to add an important page in its history book. The Sant'Agata Bolognese-based car maker is known for its super and sports car. However, the company's most important model for this century will not be a sports car.
Lamborghini will debut an SUV model christened Urus. The company has confirmed the premiere of production-spec Urus on December 4 at its new factory in Sant'Agata Bolognese.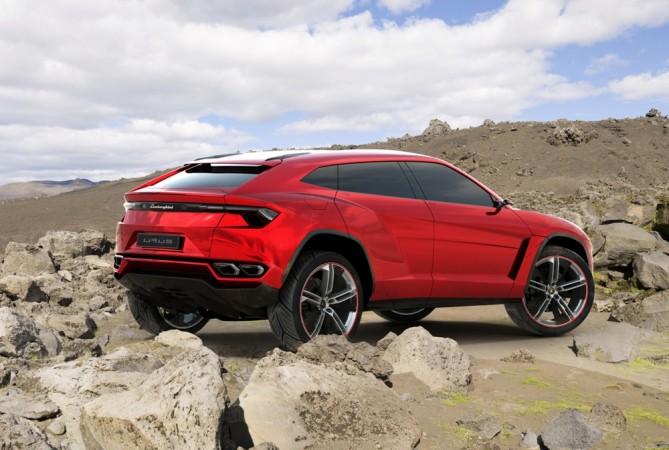 It needs to be noted that the company had unveiled Urus as a concept at the Beijing Auto Show on April 23, 2012. Five long years of development means that Lamborghini is serious about entering an unchartered territory.
Urus will be powered by Volkswagen Group's latest 4.0-litre twin-turbocharged V8 with an output of around 650hp. The power figure of Urus will stand between the output of Lamborghini's Huracan and Aventador supercars. CEO of the firm, Stefano Domenicali, also confirmed Urus as a plug-in hybrid version a year after the standard version's launch.
The Lamborghini SUV is expected to reach a top speed of 328kmph. If the company achieves this number, Urus will be the world's fastest SUV beating Bentley Bentayga with a top speed of 301kmph. Urus will be lighter than many of its rival SUVs with the extensive usage of carbon-fiber-reinforced polymer. This is despite the fact that it will be based on the same platform as Audi Q7, Bentley Bentayga, Porsche Cayenne and Volkswagen Touareg.
Lamborghini will be offering Urus in both all-wheel-drive and rear-wheel-drive variants. The company calculates sales potential of 3,000 units per year. This will make Urus the best-selling Lamborghini product.
In line with Lamborghini car names inspired from the fighter bulls, the name Urus comes from aurochs, a large, black European wild ox.
Urus will not be the brand's first SUV. The company had produced 328 units of LM002, its first SUV for a short span between 1986 and 1993.