Italian car makers Lamborghini and British car maker Rolls-Royce are known for their super cars and saloons, respectively. Both car makers make headlines for the engineering finesse. Now, the brands are set to expand their territory.
Super luxury SUV is not a domain purists equate with Lamborghini or Rolls-Royce. When Porsche decided to launch Cayenne SUV, similar criticism cropped up. However, the SUV has gone on to become the most important model of the company in terms of sales. Lamborghini and Rolls-Royce cannot afford to turn their back on SUVs as both of them have decided to build one.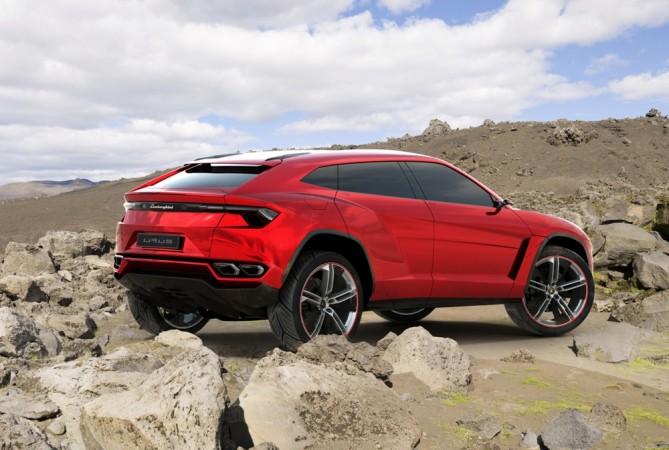 Among the two, Lamborghini will go production ready first. The Sant'Agata Bolognese-based car maker unveiled it as a concept model at the Beijing Auto Show on April 23, 2012 and it took over five years to come up with production spec version. Though the launch is not officially decided yet, reports claim it has been scheduled by the end of 2017.
The Urus SUV will be Lamborghini's first and only plug-in hybrid model. The Lambo SUV has been linked with a top speed of 328kmph.
Arrival of Rolls-Royce SUV
The bad news for Urus is Rolls-Royce's SUV launch is also not very far. Christened as Project Cullinan, for now, it will be the first "all-terrain, high-sided vehicle" of Rolls-Royce. Emerging reports say the debut of Rolls-Royce will not go beyond 2018-end. In that case, the honeymoon period for Lamborghini Urus will be shorter.
Project Cullinan will be the first model with four-wheel drive in Rolls-Royce history. It will be based on all-new aluminium architecture. Though the specific details of the model are less now, spy images indicate it will retain the boxy design, a signature of all Rolls-Royce models barring the Wraith.
Bottom line
With Lamborghini's Urus and Rolls-Royce's Project Cullinan, the stage is set for a new brand rivalry. Lamborghini model usually goes up against Ferrari models while Rolls-Royce's arch rival is Bentley. This could be the first time Rolls-Royce and Lamborghini will face-off against each other.