A lot of drama unfolded before former India captain Ravi Shastri became a full-fledged coach of Team India on Tuesday, July 11. There was no straight forward confirmation of the news in the beginning and one suspects there wasn't an easy consensus on the decision. For we must not forget that the same Shastri had a tiff with another former captain Sourav Ganguly just a year ago after Anil Kumble was picked as the coach. That plan did not deliver though and Shastri was back in the reckoning.
The younger generation is assessing application from the older generation: Why?
We do not really know how the script unfolded during the interviews but we fail to understand one simple thing: Why are things done in the Board of Control for Cricket in India (BCCI) in an incorrect way? Why do we see a bunch of cricketers, who have retired more recently, interviewing an older cricketer for the coach's position? Shouldn't we see the committee picking the coach comprising the likes of Sunil Gavaskar and Ravi Shastri and people like Sachin Tendulkar, Sourav Ganguly and VVS Laxman applying for the coaching position?
Also read: Indian cricket's off-field drama: Why on earth do we need so many coaches and consultants?
Indian cricket has come a long way since the days of Shastri, who despite getting crowned as the Champion of Champions in that 1985 series Down Under, was an average cricketer at most. True, the man has an upright attitude and approach towards the game but Indian cricket has produced far better talents to become the coach of the national team since the man had retired with averages of 35.79 in Tests and 29.04 in one-day internationals.
When he had retired in the early 1990s, India's achievement in world cricket was limited to that nostalgic World Cup victory in 1983. They were no performers against fast bowling and were mocked as rabbits abroad.
Indian cricket has changed so much since Shastri retired
Things have changed so fast in the last 25 years. India have won a number of World Cups since then and have improved their records abroad by far. Especially, it was after Ganguly took over as the captain that India started playing with more aggression and strived for victories even abroad. In terms of records, India have increased them several times more than what it was when the likes of Shastris were playing. T20 was not even existent then.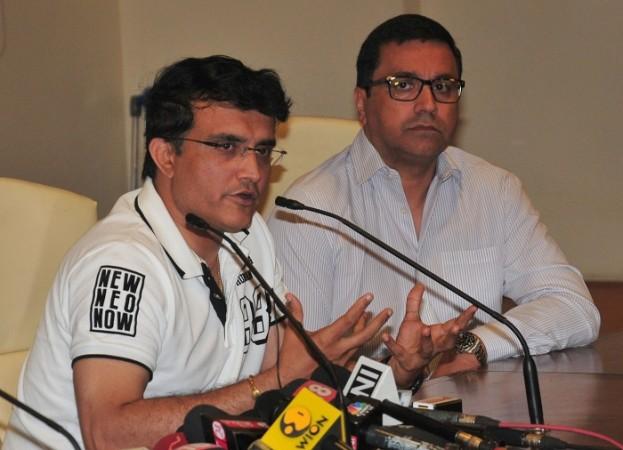 Why then look back when we have a vast pool of former players who have given India more sweet cricketing memories than the likes of Shastri? Unless the facts that he belongs to Mumbai or has a great camaraderie with captain Virat Kohli make any difference, Shastri doesn't really have any cricketing reason to make the cut.
India almost made it 4-0 versus Windies without a coach
It is true that under Shastri's two temporary stints as the coach of the Indian cricket team, the side has had good success. But that was also something that India saw under Kumble's coaching which proves that it is the players who make the difference, not the coaches. India recently almost achieved a 4-0 victory over the West Indies in the Caribbeans without a coach. So, what will exactly be Shastri's contribution?
We have a far more talented pool of former cricketers: Don't waste them
Let's not waste our young pool of former cricketers in the likes of Tendulkars, Gangulys, Laxmans, Dravids (his limited role in the national team also surprises) and Sehwags. We have already failed to make things happen with Kumble and need to see that his contemporaries, who have been part of India's rise in cricket more than people like Shastri, engage more for the betterment of Indian cricket.
For us – the audience – it's a relief that we will not have to lend ears to Shastri's monotonous commentary but to see him occupy the coach's position when we have far better minds and achievers to do the work both surprise and shock us.